Youngstown metro most-affordable market in U.S.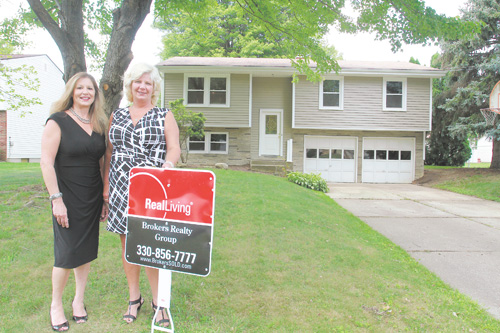 ---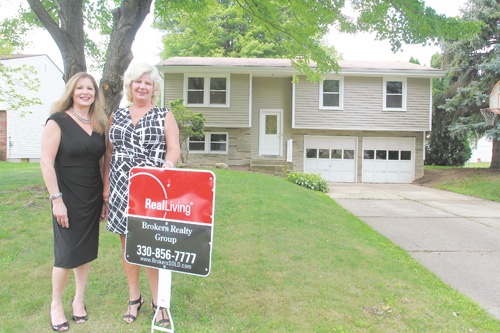 Photo
The National Association of Home Builders has ranked the Youngstown metro area as the most-affordable market in which to buy a house in the second quarter. From left, Lynda Cononico and Yvonne Smith of Real Living Brokers Realty Group stand before their latest listing on Elm Trace Street in Austintown.
By BURTON SPEAKMAN
bspeakman@vindy.com
YOUNGSTOWN
The Youngstown metro area has been named the most-affordable market to buy a home in the United States in this year's second quarter.
The ranking was made by the National Association of Home Builders and announced by CNN Money. It cites the area's median home price as $80,000 and a median income in the community of $55,700, making purchasing a home affordable.
The National Association of Home Builders lists the Youngstown metro area as communities in Mahoning and Trumbull counties in Ohio — specifically Youngstown, Warren and Boardman — and Mercer County, Pa.
The rest of the cities in the NAHB's top five for affordable home buying were Dayton, Buffalo-Niagara Falls, N.Y., Indianapolis-Carmel, Ind., and Modesto, Calif.
Affordable housing will be a good thing for this area as the economy continues to grow over the next five years, said Michael Klacik, broker at Klacik Realty in Poland.
There are a lot of positive aspects in the area with growth in the oil and gas industry, at General Motors in Lordstown and with V&M Star, he said.
"It's unheard of in some parts of the country to be able to purchase a home in the $50,000, $60,000 or $70,000 price range and get a nice home in a safe community," Klacik said. "You can do that in Struthers, Boardman or Austintown, and I believe all those are recognized as excellent schools."
The low price range allows young families to buy their first home without being overwhelmed by the cost, he said.
The Youngstown metro market always has been a great value, said Sandy Bates, a real-estate agent with Howard Hanna and president-elect of the Youngstown Columbiana Association of Realtors.
The Valley's real-estate market is benefiting from the ongoing economic activities and its location between Pittsburgh and Cleveland, she said.
People have learned they can work in either Pittsburgh or Cleveland and drive from this area. They find out "they can get a lot more house for the money" in the Youngstown area, said Debbie Parisi, president of the Youngstown Columbiana Association of Realtors.
As more people come to the area taking new jobs, the median home price will increase, she said.
Homes that are competitively priced are selling quickly, Parisi said, which is something that has not always been true within the Valley.
"The growth has been real consistent and steady," she said.
The rating is a good sign for the market because it was based on both income and housing costs, said Yvonne Smith, Warren area regional president for the Ohio Association of Realtors.
"Right now, we're just starting to turn from a buyer's market into a seller's market," she said.
The next thing that will occur is there will be an increase in new-home construction, Smith said.
"A lot of builders lost their business during the crash, but the next thing I expect we'll see is holes in the ground and new homes being built," she said.
There still is the need to demolish a number of vacant homes that no longer serve a purpose in the current real-estate market, Smith said. Those properties should be repurposed because there already are city services being provided to those locations, she added.