Supervision of Girts moved to Cuyahoga County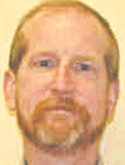 Photo
By Denise Dick
Cleveland
Supervision of a Poland native accused of killing his third wife will be moved from Mahoning County to Cuyahoga County.
That decision came after a bond-revocation hearing Wednesday in Cuyahoga County Common Pleas Court for Robert Girts, 59. The judge declined to revoke his $100,000 bond.
Girts twice was convicted of aggravated murder in the 1992 death of his third wife, Diane. Prosecutors said she died of potassium-cyanide poisoning.
The first conviction was reversed by a state appeals court in 1994, and in a second trial, Girts was convicted in 1995 in Cuyahoga County Common Pleas Court. But the 6th U.S. Circuit Court of Appeals later found prosecutorial misconduct in that second trial and reversed the conviction.
He was released from prison in November 2008 when the state failed to retry him within six months.
He awaits a third trial.
Cuyahoga County prosecutors sought the bond revocation a few days after a Brookfield Township police report showed Girts' fourth wife, whom he married after his release from prison, told her work supervisor that Girts was stalking her and threatened to kill her if she left him.
The wife told police that she was hiding from Girts.
Under the order, Girts and his wife are prohibited from contact with each other, and his travel is limited between Mahoning and Cuyahoga counties for court and doctor's appointments.
After his 2008 release from prison, he was being supervised by Community Corrections Association as a courtesy to Cuyahoga. CCA's chief probation officer this week said the agency planned to return that responsibility to Cuyahoga.
Girts had been living in Poland Township with a relative, but after the hearing, he told the CCA probation officer that he was living in both Brookfield and Poland and traveling back and forth, the officer said.