Jersey rockers were inspired by Springsteen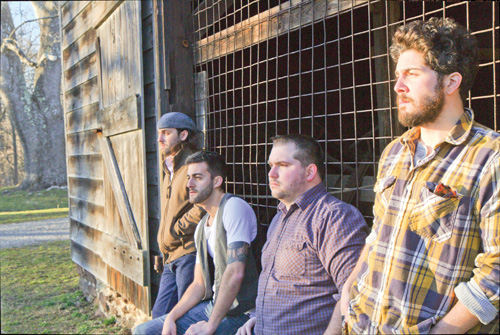 ---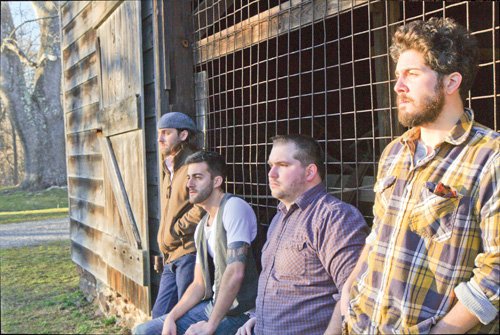 Photo
James Arlowe, right, and The Ruffi an Circus will play two shows in the Valley on Thursday and Saturday.
By John Benson
Some people spend all of their days waiting for a life-changing event.
For James Arlowe, that moment came in November of 1996 when the 10-year-old attended a Bruce Springsteen solo concert at The St. Rose of Lima School in Freehold, N.J.
It turns out Arlowe's school for catechism was where Springsteen attended elementary school. Still, any bond between the kid and The Boss was tenuous at best. That is until the New Jersey rock hero busted out a version of "Johnny 99" that still reverberates in Arlowe's mind over a decade and a half later.
Not to be confused with a decidedly quintessential Springsteen theme, but one could argue that day Arlowe began to worship at a different altar.
"It changed my life, absolutely," said Arlowe, calling from the Garden State. "I think that song really kicked me in the chest. It was incredible. I went and bought 'Nebraska.' He's been an incredible influence musically and just as a person."
That inspiration is obvious when listening to the debut effort, "Insignificant Fire," from Arlowe and his backing band The Ruffian Circus. The project, which is due out nationally this fall, contains a range of blues, rock, folk and soul elements. Though the singer-guitarist admits the album is cast in a classic-rock die, there are hints of modern sounds.
Balancing out the Springsteen and Tom Petty-esque tracks such as "Madame Sauvage" and "Carry Me Along" are, oddly enough, tunes such as "Fool's Hand" and "In the Key of Ruin" that are reminiscent of The Killers. You can bet it's a synth sound that draws that comparison.
However familiar the material may seem, Arlowe said the album's theme epitomizes his individual thinking.
"The album title doesn't really have to do with the music itself," Arlowe said. "It's more the theme for the album. I feel that insignificance kind of dwells in us all and is something that is instilled in us from when we're born and grow up as children. You watch the Discovery Channel, and people say in the scheme of the universe, we're just a little speck. I think it's more or less the refusal to be insignificant that drives everybody to do what they do whether it's to fulfill their virtues or vices or to succeed or to ultimately fail."
Fulfilling his virtue or dream one show at a time is what Arlowe and The Ruffian Circus are doing these days. This includes a return trip to Youngstown for shows tonight at Shotz and Saturday at V2 Wine Bar Trattoria.
Considering Arlowe's love of Springsteen and the fact he's once again playing Youngstown, does that mean he may bust out a cover of the namesake city track?
"Possibly," Arlowe said, laughing. "We'll see."