$780K grant to help lure daily flights to Youngstown-Warren airport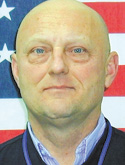 Photo
By Ed Runyan
VIENNA
The U.S. Department of Transportation, which took away the remaining portion of a $575,000 Youngstown-Warren Regional Airport grant in February, has restored funding with a $780,000 grant.
The money will be used to continue the local airport's effort to restore daily air service between it and a hub airport in the Midwest or East. The airport's main service now is to leisure destinations in Florida and Myrtle Beach, S.C.
Dan Dickten, the airport's director of aviation, said he hopes the grant will encourage some of the airlines he's been courting to commit to starting service.
The money, which the airport must match with about $420,000 in local funds, would be used as a revenue guarantee as funds an airline could use if its service is not self-supporting right away.
U.S. Sen. Sherrod Brown, D-Ohio, noted that the grant also can be used for marketing and promotional strategies and studies to measure air-service deficiencies.
Dickten said he continues to talk to airlines about daily air service from Youngstown-Warren to Dulles International near Washington, D.C., Chicago O'Hare or Detroit International.
The goal would be to have an airline provide several flights per day to one of those locations to attract business and other types of travelers, Dickten said.
The airport has received a pledge from the nonprofit YNG Air Partners to help raise the matching money for the grant.
In February, the DOT took away the remaining $470,000 from the local airport's 2007 Small Community Air Service Development Program grant on the grounds that the airport was looking at attracting a different type of aircraft than the airport had hoped to attract in 2007.
Originally the airport was looking toward a 50-to-90-seat regional jet, but it now expects the best results will come from airlines using a prop-jet aircraft that seats fewer than 50 passengers.
The new generation of prop-jet aircraft provides a quieter and smoother ride than ones used a decade ago, Dickten said. Prop-jet aircraft use less fuel than regional jets, making them a good choice for trips from here to Detroit, Chicago or Washington, D.C., Dickten said.
More like this from vindy.com
August 15, 2012 12:09 a.m.