Published: Wed, August 15, 2012 @ 12:00 a.m.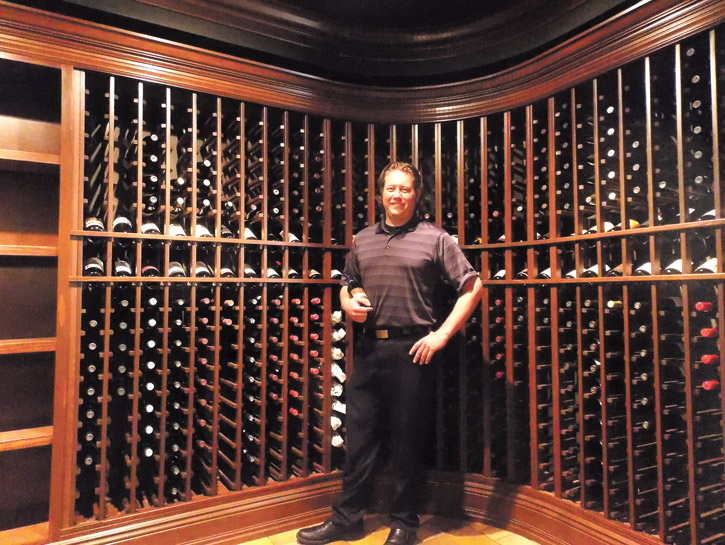 Photo
Brian Henderson, Wine Director for Avalon Golf and Country Club.
Brian Henderson's Best Values
Marchese Montefusco Grillo.
St. Supery Elu.
Le Bine Valpolicella Ripasso.
Lucien Albrecht Cuvee Balthazar.
Lewis Cellars Syrah.
Overall Top Wines
Domaine Gabriel Billard, Pommard Les Vaumuriens.
Max Ferd. Richter Veldenzer Elisenberg Riesling.
Preston of Dry Creek Farm and Winery Zinfandel.
Robert Young Estate Winery Zinfandel.
Arizona Stronghold "Dala" Cabernet.
Valley Vino
The Valley is fortunate to have many passionate and dedicated wine professionals working in restaurants and retail shops. These professionals provide great insight and assistance to local wine buyers.
One "wine guy" who stands above the crowd in this area is Brian Henderson, wine director for Avalon Golf and Country Club.
You can tell Brian has a passion for the vino within five minutes of conversation. His experience and level of education set him apart from area wine professionals.
Henderson began his pursuit of wine knowledge as a 20-year-old while working as a server at a resort on Sea Island, Ga., where he attended a vertical tasting of Robert Wiel Rieslings.
"I was blown away by how the same grape, from the same vineyard, could taste completely different," Henderson said.
He went out the next day and bought the book "Wine for Dummies," and this began what has evolved into a lifelong thirst for wine knowledge.
Henderson moved on to The Lodge at Sea Island, a five-star, five-diamond restaurant, where he served as ma Ætre d'. During his years at the lodge he took his first trip to Napa Valley, which he identifies as a "life-changing experience" that inspired him to pursue and achieve his introductory level certification from the Court of Master Sommeliers.
Three years later he passed the court's advanced level certification.
In 2010 Henderson found himself back in our area and taking a job as a waiter at Avalon Golf and Country Club's Buhl Park clubhouse. He spoke at a wine dinner that Avalon owner Ron Klingle attended and was soon offered the job as the club's wine director.
Avalon owns three clubs in two states — Avalon Lakes in Warren, Avalon at Buhl Park in Hermitage, Pa., and Squaw Creek in Vienna — which presents a geographic and business challenge for Brian. Pennsylvania and Ohio's wine laws are vastly different, which affects both availability and price.
"In Pennsylvania, because of taxation we pay full retail price as our cost. Ohio's three-tier system gives us the opportunity to purchase wine at a lower wholesale cost and usually with a wider variety of wines to choose from."
Henderson's wine lists are never finished, rather he views them as "continually evolving, growing and changing, so the lists are alive and never stale." This approach requires Henderson to be constantly researching and tasting new wines.
"I try to make it as fun and simple as possible for our members, so they can enjoy themselves and don't need to take a four-month class to read our wine list."
Henderson hosts several wine events each year on both sides of the border, including the popular "Nine and Wine," when members play golf and taste wine on the course and in the clubhouse; a six-week wine class; and their big Holiday Wine Show and Sale.
Henderson takes a "regular guy" approach to his position. "Wine can be scary for people. I don't like snobby and stuck up. I'm a regular down-to-earth guy who loves wine and wants to share with people without coming off as stuck up.