Congress candidates in Valley accuse each other of promoting outsourcing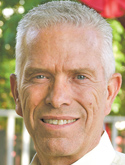 Photo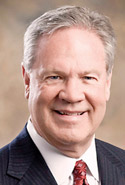 Photo
YOUNGSTOWN
When it comes to outsourcing jobs overseas, the two candidates in the 6th Congressional District point the finger at each other.
U.S. Rep. Bill Johnson, a Republican, says his Democratic challenger, ex-U.S. Rep. Charlie Wilson, voted in 2009 for the federal stimulus package, which provided "hundreds of millions of dollars to create jobs overseas" in countries such as China and Japan "and not here in America."
Wilson's campaign accuses Johnson of financially benefiting from the outsourcing of American jobs.
Before Johnson won the 2010 election, he was chief information officer for about four years for Stoneridge, a multinational company based in Warren, that has outsourced American jobs to Mexico and China. It develops and manufactures electronic products for the automotive industry.
Johnson of Marietta said he had absolutely nothing to do with Stoneridge's decisions to outsource.
"I didn't make operational decisions," he said. "I did not have a chair at the board [of directors' meetings]. I wasn't even a member in the room, let alone at the table making decisions about where that company did business and didn't do business."
Johnson said his job "was to provide data communications and to provide telephone and to provide electronic flow of data back and forth. That's what a chief information officer does. I was not a decision-maker. I have never once, not in my personal business nor as an executive at Stoneridge, participated in making the decision that sent jobs overseas."
J.R. Starrett, Wilson's campaign manager, said he finds "it hard to believe that Congressman Johnson was not involved in these types of decisions."
Also, Johnson profited as a Stoneridge executive, including an $87,524 bonus he received last year for service in 2010, according to his 2011 financial disclosure statement.
"I think he knows those funds came at the cost of American manufacturing jobs," Starrett said.
Johnson said he had "concerns" about Stoneridge outsourcing. They were "the same concerns [I have] of all companies that have to live under the oppression and anti-business climate that the federal government has created here," he said. "You tell me an industry today that is not having to move elsewhere because of the anti-business climate here."
Johnson and Wilson are running in the 17-county 6th Congressional District, which includes all of Columbiana County and southern Mahoning County. The roles are reversed from the 2010 that saw Johnson, running for elected office for the first time, defeating Wilson, a two-term incumbent from St. Clairsville. In the fall election, Johnson is the incumbent and Wilson is the challenger.
Though a number of Democrats who voted for the 2009 federal stimulus package have distanced themselves from the issue, Wilson embraces it.
The stimulus — originally estimated to cost $787 billion but was revised to about $831 billion — was supposed to help stabilize the nation's economy.
The package helped the country, Wilson said, pointing to the $383 million in funding, including $176 million to Mahoning County, that went to counties in the 6th District. The money was used to fund school district programs, water-system improvements, highway and road projects, and construction projects.
Republicans, including Johnson, have been critical of stimulus money that went overseas and what they consider wasteful spending.
"Nearly every rational observer says the stimulus was a failure, yet Charlie Wilson is clinging to it as some sort of achievement," said Mark Weaver, Johnson's campaign spokesman. "His achievement sent a lot of jobs overseas and put our children and grandchildren on the hook for nearly a trillion dollars."
An example of wasteful spending, according to the National Republican Congressional Committee, is $401,083 in stimulus money that went to Ohio University in Athens, in the 6th District when Wilson was its representative, for a study of the skeletal movement of dogs at different speeds. The study included the use of treadmills, to "provide a unique opportunity to engage the public in the science of motion," according to the official federal government website, recovery.org, that tracks stimulus money data. The website said the project created no jobs.
The university's College of Biological Science is a "leading research facility in the field of animal science" and its surrounding area is "deeply affected by advancements in science affiliated with the agriculture industry," Starrett said.
It was "shocking" that the NRCC would "specifically target" the university and label the grant as wasteful spending, he said.
Wilson contends Johnson supports "stimulus spending when it benefits him professionally, but against stimulus when it benefits him politically."
When Johnson worked for Stoneridge, one of its largest clients, Navistar, received $39.2 million in stimulus money to develop an electric vehicle. Stoneridge expanded in Mexico in April 2011 to "further support and strengthen its relationship with Navistar by producing critical components in a highly cost- efficient manner," according to a Stoneridge statement at the time.
As in other Stoneridge outsourcing decisions, Johnson said he wasn't involved in that one.
Also, Johnson said he strongly opposes the stimulus.
"We lost more jobs in the period of time after the stimulus than we gained," he said. "We're heading in the wrong direction now."