Peterman anxious to make impact at YSU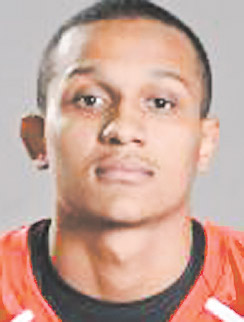 ---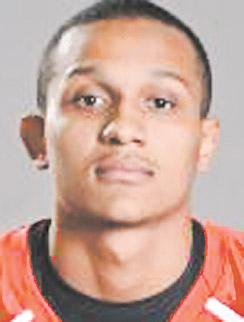 Photo
By Joe scalzo
Youngstown
When Eric Wolford was an assistant coach at Illinois, he recruited a standout Ursuline cornerback named Dale Peterman.
Peterman signed with Syracuse instead but didn't qualify academically, so he spent the next two years at Georgia Military College and the City College of San Francisco. But Wolford kept tabs on him.
"After I left City College, my grades were still in the dumps," Peterman said. "I called Coach Wolford and he basically said if you come here to YSU and get your grades together, we might have a spot for you on the field."
So Peterman sat out last season, splitting time between the classroom and the weight room and, after a pair of A's in summer school, was cleared to resume his football career.
"He's done the things we've asked him to do," said Wolford, who also graduated from Ursuline. "I think Dale's finally realized he's very capable. He needs to continue to keep the distractions at bay and do what he needs to do to be successful."
When asked about his academic struggles, Peterman said part of it was being away from home.
"You lose some type of discipline when you're gone," said Peterman, who has a son, Dale Jr. "When I got back to Youngstown State, my family was here and I had a support staff. They helped me in every way possible to get it done. I had to handle my business."
Peterman (5-9, 180) joins a crowded defensive backfield — YSU has 11 cornerbacks on the roster — but is confident the year off won't hurt him.
"Even within that year, I don't think I took a year off," said Peterman, who worked with assistant strength coach Rollen Smith, a former Ursuline assistant. "I was lifting harder than ever.
"I think I definitely took advantage of not playing. By the time camp is over, all that missed action [won't matter] and the links will be right back where they were."
Wolford agreed. When asked if he thinks Peterman can make an impact this season, he said, "No question. He should have success."