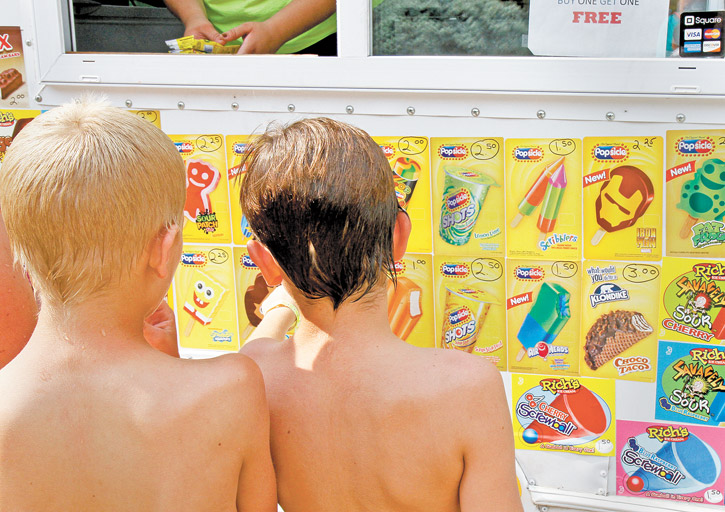 ---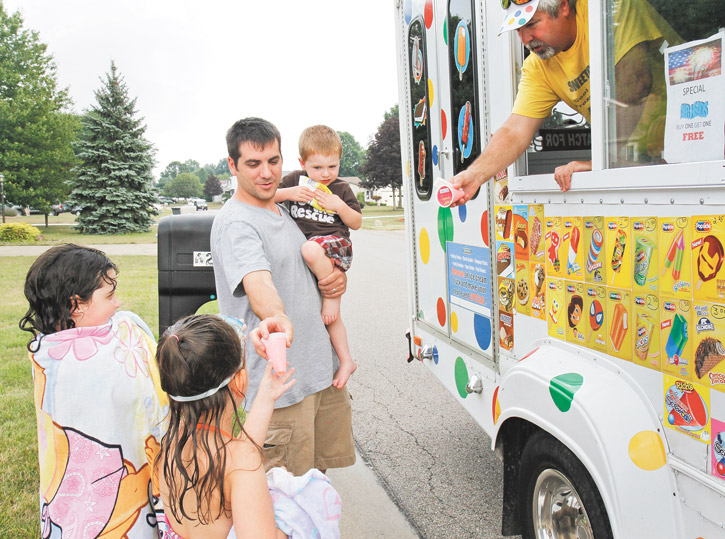 Photo
James Naughton, 2, Abbigail Yavorski, 7, and Lilly Naughton, 6, receive their treats from ice-cream truck vendor Joe Harrison after a swim in their pool.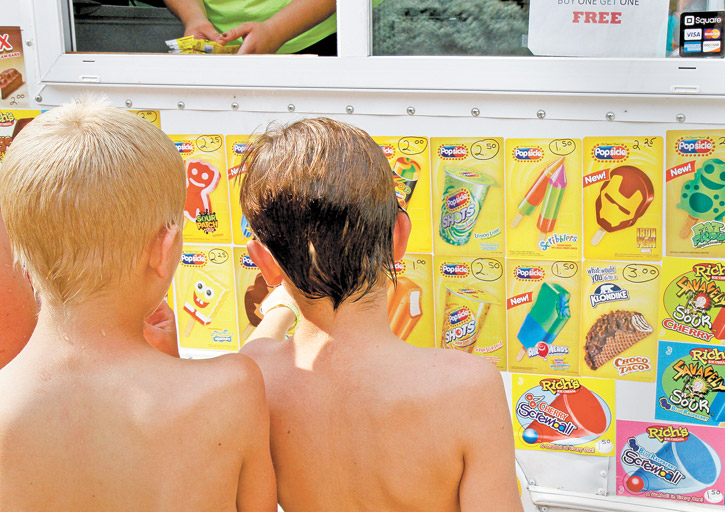 Photo
At right, Joey Fuscle, 8, and Michael Kiraley, 9, choose a treat very carefully.
Here comes the ice-cream truck!
STORY & PHOTOS
BY MADELYN P. HASTINGS
Joe Harrison, a newly retired construction worker from Youngstown, has found a fun way to spend his free time.
Harrison's girlfriend, Tina, persuaded him to buy an ice-cream truck and start a business.
When they found that ready-made trucks were very expensive, they realized "that we could build one of these things," Joe said.
So, they bought an old bus used for the disabled and restored it to their liking. It is now a fully functional ice-cream truck, and they are trying to expand their business.
Harrison started the business in September 2011, and reconstruction of the truck took place in February this year. The ice- cream truck started its route in May.
Harrison said the most- rewarding part of his job is watching the children's reaction when the truck comes their way.
"When they see the ice-cream truck for the first time, their eyes get as big as silver dollars. I just love it," Joe said. "This is what it's all about – the little ones. It's different every day."