Assistant fills in as fire chief in Austintown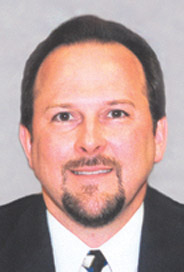 ---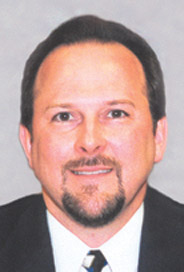 Photo
By Elise Franco
Austintown
Andy Frost III, Austintown assistant fire chief, will handle the duties of chief on an interim basis until the township can afford to hire a full-time replacement for Chief Andy Frost Jr.
Frost Jr. has retired after 27 years as chief and 46 years with the Austintown Fire Department. Frost III was named interim fire chief during the township trustees' board meeting July 23.
Michael Dockry, township administrator, said Frost Jr. received $41,200 in severance pay. The amount includes unused vacation time, 44 percent of his unused sick time, one unused personal day and longevity pay for 2012.
Dockry said it will take about seven months to absorb the cost of Frost Jr.'s severance because it was an expense that originally wasn't figured into the township's annual budget.
Trustee David Ditzler said the board will hold off on hiring a permanent replacement for Frost Jr. until that cost has been absorbed.
"Hiring a replacement now would be like paying two fire chiefs," Ditzler said. "Right now we can have an acting chief and not incur any additional costs. ... We're trying not to spend money we don't have."
Ditzler said the board members haven't had formal discussions on how they'll proceed with filling the vacant chief's position once the time comes but have some idea of what they want to do.
Ditzler said while a formal chief search isn't ruled out, they likely will consider appointing Frost III as chief and doing a search to fill the assistant chief position.
"I don't think we could find a better person inside or outside who has done the things [Frost III] has done to improve the department and its functionality," he said, referring to Frost III's success in obtaining more than $2 million in grant funding over the past several years. The money was used to purchase new equipment, namely three new fire engines.
Trustee Jim Davis said the board isn't obligated to perform a formal search.
"It's not something we have to do as long as we feel the person we choose is able to do the job," he said.
Davis said the trustees will use Frost III's time as interim chief to evaluate him in the position.
"What better way to find out if he will do a good job as chief?" Davis said. "This gives us a really good chance to look at him."
More like this from vindy.com