Douglas swings her way into history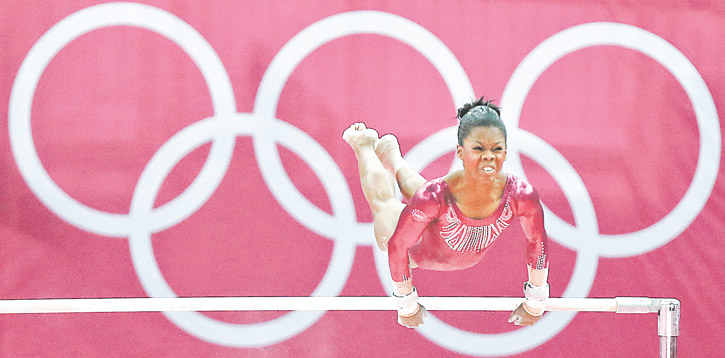 ---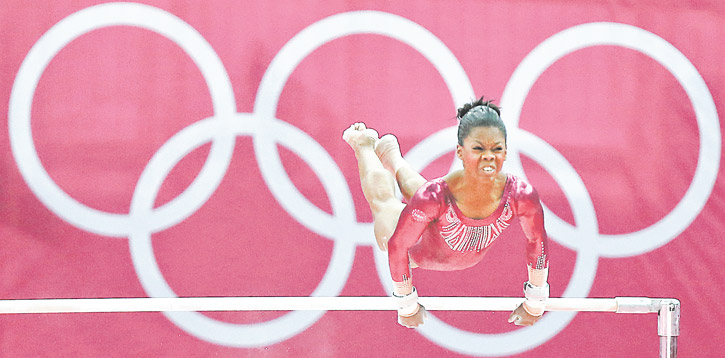 Photo
U.S. gymnast Gabrielle Douglas made Olympic history Thursday with a gold-medal performance in the artistic gymnastics women's individual all-around competition in London. The 16-year-old became the first African-American Olympic all-around champion and the fourth American woman and third consecutive American to win the all-around, after Mary Lou Retton in 1984, Carly Patterson in 2004 and Nastia Liukin in 2008.
Associated Press
LONDON
Gymnastics coach Liang Chow didn't quite know what to make of Gabby Douglas when she decided to move halfway across the country 20 months ago to train at his gym.
Her body was scrawny, her skills ragged, but she wanted to compete in the 2012 London Olympics.
Chow was skeptical, until he realized that Douglas does everything with 100-volt energy, 100-mph speed and a 100-watt smile. She improved in leaps and bounds, at the same rate she tumbles across a mat.
Douglas' transformation was complete on Thursday, as she reigned over gymnasts who were supposed to be more polished and reliable. Douglas won the most coveted title in her sport, Olympic all-around gold medalist, with four exquisitely error-free routines.
Spectators inside North Greenwich Arena and those watching one of the Olympics' perennial marquee events got to see that infectious smile, as sparkly as the studs on her lavender leotard.
Douglas, 16, became the first African-American winner of the Olympic all-around. Her victory, two days after she scored highest for the U.S. in a gold-medal-winning runaway, marked the first time an American won both the individual and team titles at the same Olympics. She joins Mary Lou Retton, Carly Patterson and Nastia Liukin as the fourth female champion from the U.S.
Her life - which will be filled with TV appearances, sponsor queries and perhaps an unlimited supply of cereal with her picture on the boxes - will never be the same.
Douglas, who was expected to play a supporting role to teammate and defending world champion Jordyn Wieber, held off two Russians and teammate Aly Raisman, who placed fourth.
"It just feels amazing," gushed Douglas, who knows no other way to speak. "All the hard work and dedication pays off. I wasn't really watching the scores. I was trying to hit my routines and I came out on top. Wow, I'm just so excited."
Douglas' score of 62.232 was .259 ahead of Russia's Victoria Komova, whose teammate Aliya Mustafina placed third. Douglas had the top scores of the night on vault and balance beam.
She put Komova and Mustafina on their heels with her opening Amanar vault, the most difficult in women's gymnastics, which earned her 15.966 points. She scored 15.733 on her high-altitude uneven bars routine, then 15.500 on her sometimes shaky beam routine.
It came down to floor exercise and a contrast in styles - Komova, the swan, trained in the classic balletic Russian style vs. Douglas, the Tinkerbell of the tumbling mat, performing with ebullient bounce.
The 4-11, 94-pound Douglas needed to play it safe and avoid any deductions. But she went for the win. She kept her second pass in bounds by a couple inches. Her playful dance moves got the crowd clapping in rhythm. She launched high on her double tuck and stuck the landing.
It was hard not to smile with her, but Komova did not, knowing she needed a 15.359 to supplant Douglas.
Komova gave it a go, with her expressive hands, beautifully arched back, a spin with one leg pulled over her head and a double pike landing. But, given the mediocre degree of difficulty on her weakest event, she scored 15.100, enough for silver.