Thousands 'Eat Mor Chikin' to vent views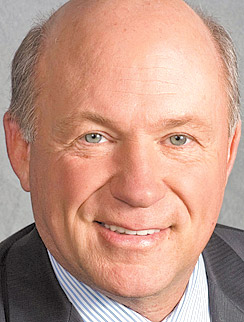 ---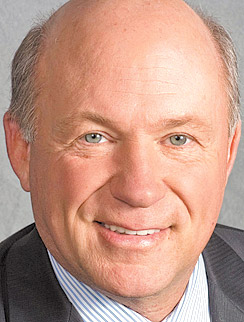 Photo
By Jamison Cocklin AND Jeanne Starmack
BOARDMAN
The U.S. Route 224 Chick-fil-A was nearly overrun Wednesday with droves of customers coming out to support the fast-food restaurant.
Supporters said they were there to support the restaurant's president, Dan Cathy, who face backlash after voicing opposition to same-sex marriage in July.
More than 120 people filled the dining room and parking lot at the restaurant on Boardman-Poland Road for what was dubbed "Chick-fil-A Appreciation Day."
Restaurant workers redirected a line of cars away from the main drive-through lane to prevent a traffic jam near the intersection of South Avenue and Boardman-Poland Road.
Instead, the cars were wrapped around the building to enter the drive-through from the parking lot.
Inside, a full crew filled orders for patrons waiting in lines from the cash registers to the front of the store near the playground area.
Many of the diners were on hand to show their support for freedom of speech, regardless of their positions on gay marriage.
"We agree with their right to an opinion — they're allowed an opinion," said Heather Springer, who drove from Atwater to meet family in support of Chick-fil-A. "This place should not be boycotted."
"You should be able to voice your opinion without people jamming it down your throat," added Springer's father, John O'Brien, who drove from Pulaski, Pa.
The Kmart parking lot adjacent to Chick-fil-A was accommodating overflow, where customers had parked cars and gathered to eat their lunch and discuss the merit of what they considered a bold stance by Cathy, who has received the brunt of strong criticism from same-sex marriage supporters.
A few of those supporters came to protest Wednesday evening, gathering with signs in the Kmart lot.
"They're supporting discriminatory practices," said Anita Davis, board president of Youngstown Pride, a group that supports gay, bisexual and transgender people.
Before she could continue, a woman walked off the Chick-fil-A property and handed her a "million-dollar bill" that contained some "million-dollar questions" about moral behavior.
"Have you read through the Bible?" asked the woman, Mindy Reigstad of Youngstown. "Jesus said humble yourselves in the eyes of the Lord."
"What am I doing wrong?" Davis asked her.
"Not bowing before the face of the Lord," Reigstad said.
"What would God say is a good person?" Reigstad continued. "Honor your father and mother. Have you done that? I would say not."
"How am I not honoring my parents?" asked Janet Kust of Campbell. "'Cause I'm gay?"
"We have all sinned," Reigstad said.
"What compelled you to give me that?" asked Davis about the million-dollar bill.
"I wanted to give you the good news," said Reigstad, who went on to defend Cathy's right to free speech.
"You are picking a fight 'cause he's standing up for what he believes," she said. "There's a First Amendment right."
The protesters pointed out that they have that right also.
"[Cathy] gave money to the American Family Association," Davis told Reigstad. "What is their policy on gays adopting children?"
The AFA is a group that promotes conservative Christian values. The Southern Poverty Law Center added the AFA to its list of anti-gay hate groups in 2010.
Davis told The Vindicator it is Chick-fil-A's support of anti-gay associations that is the reason for the protest. She also said she was not surprised by the huge crowd that turned out to support the sandwich chain.
"Bigotry and prejudice is embedded and ingrained," she said. "It's going to take another generation before it's gone."
"Before gays, it was black people and Jewish folks," she continued.
There were not a lot of same-sex supporters there — six, including two young gay men who happened to be driving by and stopped to high-five the three main protesters.
"I think it's despicable that someone who sells chicken should be defining what is or isn't marriage," said Daniel Burns of Hubbard.
"I just don't think it's right for any big business to dictate what is moral and right," said Kyle Rea of Girard.
Chris Hetrick, who is visiting relatives in Warren, said he lives in a proudly gay city, Wilton Manors, Fla.
He said marriage would allow gays the same rights to an estate after one member of a couple dies.
Sherry Leasure, who came to the Boardman restaurant from Bristolville with her granddaughter Julia, said she not only "liked" the restaurant on Facebook, but also made a special effort to locate the nearest location.
"This is about supporting the Cathy family," said Leasure, who also opposes same-sex marriage. "This is about private enterprise. The liberal media can say whatever they want, but when conservative Christians speak up, they get pummeled."
Chick-fil-A's Southern Park Mall location was also busy around 2 p.m. with about 10 customers waiting in line and all the nearby tables full.
Across the country, there were several demonstrations for and against the company's position on same-sex marriage.
A spokeswoman for the Rev. Billy Graham says the 93-year-old evangelist ate a Chick-fil-A lunch, including a chicken sandwich and waffle fries, at his North Carolina home.
Cathy told the Baptist Press last month that the Atlanta-based company was "guilty as charged" for backing "the biblical definition of a family." Gay rights groups and others answered with calls for boycotts.
Opponents of Cathy's stance have planned "Kiss Mor Chiks" for Friday, asking couples of the same sex to show up at Chick-fil-A locations and kiss each other.
Contributor: Associated Press