Cribbs embraces return to kick unit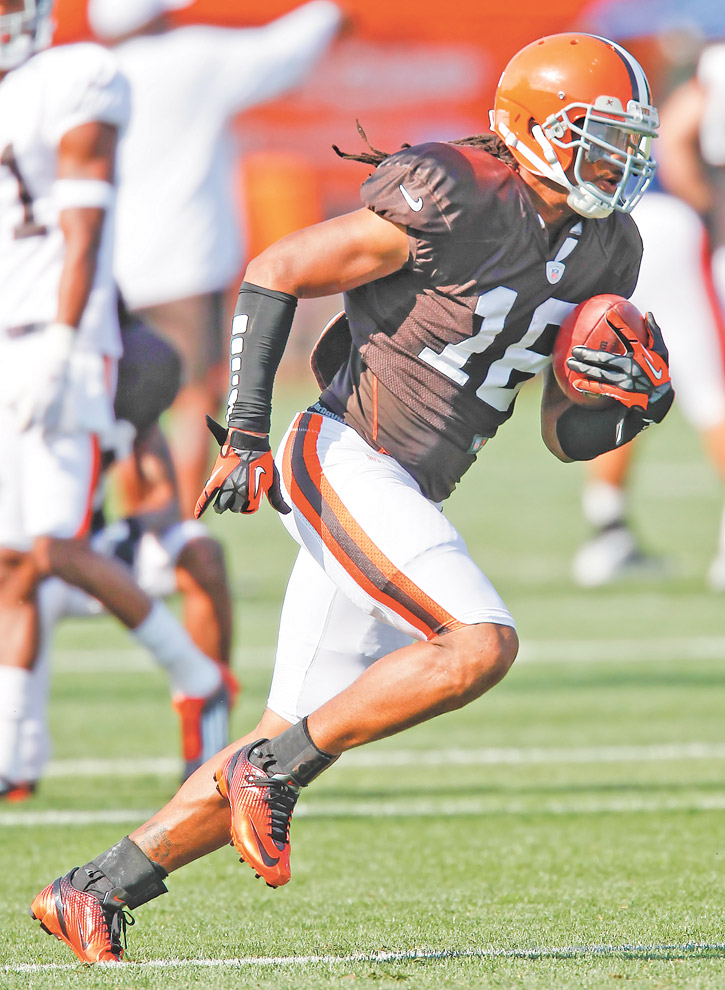 ---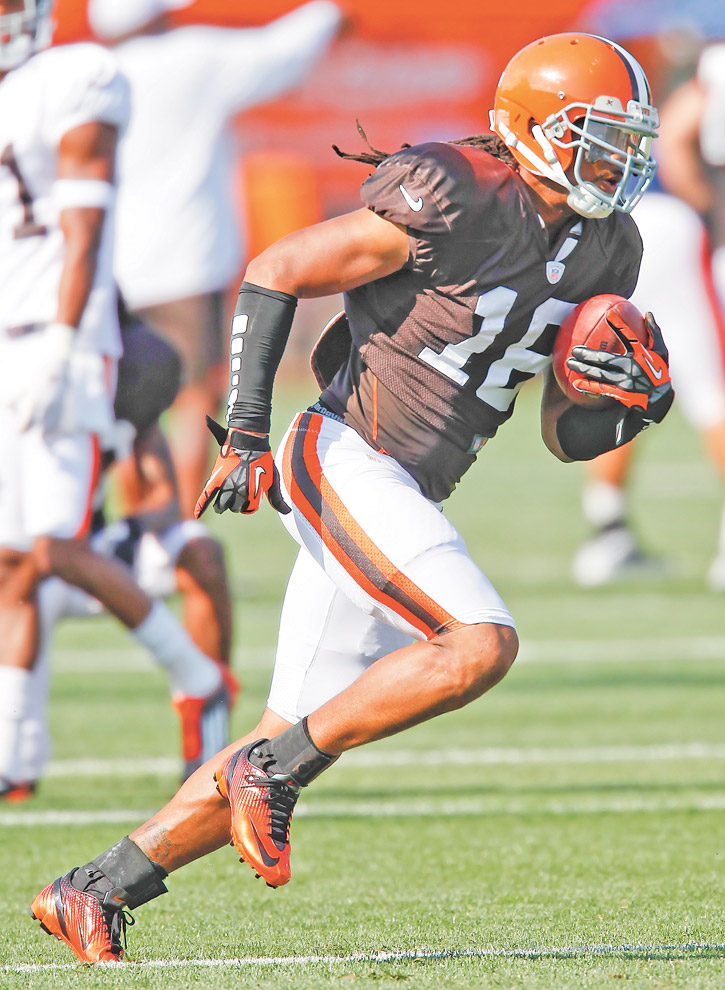 Photo
Cleveland Browns wide receiver Josh Cribbs returns a punt during training camp in Berea on Monday. Cribbs is returning to his former role as special teams specialist, playing on all of return and coverage units.
Associated Press
Berea
For the first time in five years, there is no ambiguity with Joshua Cribbs' role on the Cleveland Browns.
Nor is there any talk about him playing wildcat quarterback, running back, or full-time wide receiver, for that matter. Cribbs is returning to his former spot as Cleveland's special teams specialist, playing on all of its return and coverage units.
And he needs to be good.
"I'm going to rededicate myself to scoring touchdowns on kickoffs and punt returns," Cribbs said Wednesday, "because that's what our coaches want me to do.
"My role is changing again. They want more production out of special teams, so I'll give it to them the best I can."
Cribbs, 29, already owns the NFL record with eight career kickoff return touchdowns — one more than Seattle's Leon Washington — and averaged 25 yards per runback last season.
The two-time Pro Bowl selection also ranks fifth in league history with 11 total return touchdowns, most recently taking back a punt 84 yards at Baltimore last Dec. 24.
With that kind of ability on a team that annually needs a jolt offensively, Cribbs was installed into the offense by three Browns coaches: Romeo Crennel, Eric Mangini, and even Pat Shurmur last year. They gradually removed the 6-foot-1, 215-pounder from their coverage units, and gave him a chance with the offense.
The results? Not bad. Over the last four seasons, Cribbs logged 111 rushes for 639 yards, made 86 receptions, threw 11 passes, scored nine touchdowns, and started 26 games at wide receiver.
The former Kent State quarterback's production peaked in 2011, in fact, when he tied for the team lead with four receiving touchdowns and made a career-high 41 catches.
But it's time go back to the future, perhaps. Less than two weeks into camp, Shurmur has already shot down any chance Cribbs will better those numbers this fall.
"Josh is a special teams player that plays receiver," Shurmur said flatly. "He's a special teams player."
Cribbs has long expressed a desire to be an every-down player, but he read the handwriting on the wall during the offseason. Browns general manager Tom Heckert and Shurmur repeatedly spoke of Greg Little as a potential No. 1 receiver, then drafted Baylor's Josh Gordon in the second round of the supplemental draft.
Also, veteran Mohamed Massaquoi and rookie Travis Benjamin have received significantly more snaps in camp, leaving Cribbs to take leftover reps while practicing in the return game.
"I'll have less of a role on offense maybe," Cribbs said. "But I've just got to do my part on special teams and nobody will know the difference."
It's not a bad school of thought. Cribbs, keep in mind, has 12,343 all-purpose yards in seven years with Cleveland.
"I came into this league scoring on returns and getting yards for the offense," he said. "If that's how I have to do it again, then so be it."
Making his reduced role more interesting is Cribbs' contract, which expires at the end of the season and pays him a base salary of just $1.4 million. Shurmur referred to him as "a player on the back nine of [his] career" earlier in the week, further driving home just how tenuous life in the NFL is for a veteran.
The paycheck is a surprise in some circles. Especially when you consider that Cribbs is one of the most popular athletes in Cleveland. But that status doesn't hold much currency at the negotiating table.
"It does put more pressure on me this year, but I love it," Cribbs said.