Published: Wed, August 1, 2012 @ 12:00 a.m.
When You Go...
Where:
Michael Alberini's
1140 Boardman-Poland Road
Boardman, OH
Phone: 330-337-0899
Hours:
Mon -Thurs: 5 to 10 p.m.
Fri and Sat: 4 to 11 p.m.
Sunday: 3 to 9 p.m.
Website: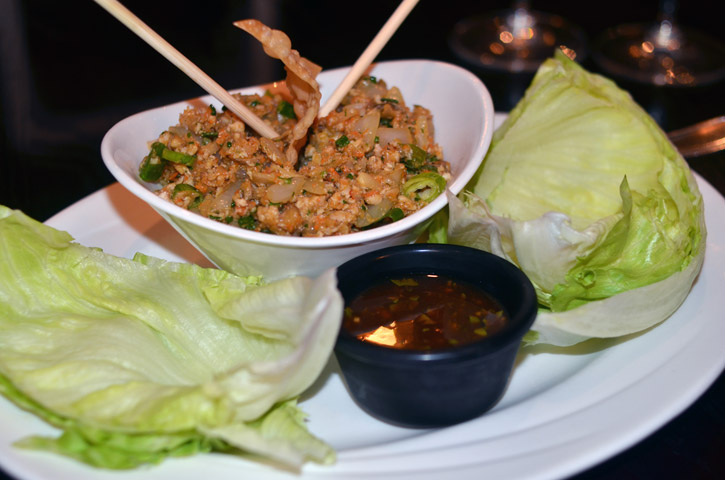 Photo
Michael Alberini's - Asian Lettuce Wraps.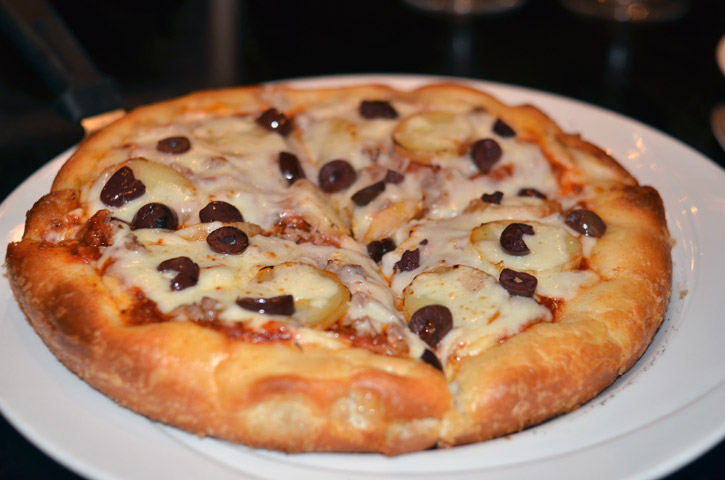 Photo
Michael Alberini's - The Basilcata.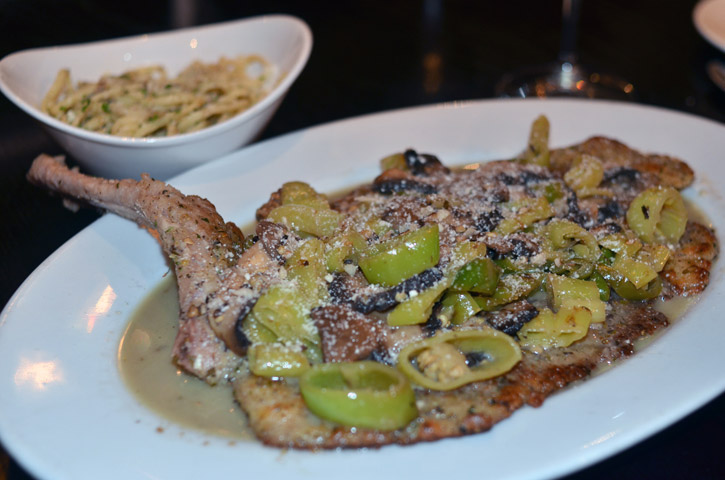 Photo
Michael Alberini's - Veal Alberini.
by: Ross Morrone
BOARDMAN
Before I started this Sig Dish tasting, I sat down at Michael Alberini's with Executive Chef Steve Zurkey to talk about his style and approach in the kitchen.
Chef Steve, who has been cooking at Alberini's since its opening in 2008, has made it his goal to ensure his kitchen staff is mindful of quality and consistency. All the ingredients used for their dishes are homemade, and it shows.
The sitting started with Asian Lettuce Wraps ($8) as an appetizer. I had the opportunity to compare these with the ones I had a few weeks ago, and though they have a lot of the same ingredients, they were vastly different in flavor.
Where the Phoenix brought a lot of Asian heat, Chef Steve included more earthy ingredients to really wake up your taste buds. A quick stir-fry of onions, scallions, minced chicken, mushrooms, carrots and water chestnuts gives your mouth pleasant textures.
This is tossed in a Szechuan sauce that combines garlic, ginger and soy sauce for even more aroma. Just when you think the flavors of the stir-fry are done, there is a Hoisin dipping sauce to add a bit of heat.
As you crunch down on the crisp lettuce wrap, all those spices work their way around your mouth and wake your palate up for the rest of the meal.
The next part of my meal took a side step for me to try one of the newly perfected pizza pies. The pizza menu is based around various regions of Italy and named accordingly.
I was presented with the Basilcata ($12.50) in 10-inch form. The dough on this pie had to be close to an inch thick but with a very soft and airy texture. A nice crunch on the crust gave your grip on this slice a sturdy hold. The Basilcata consisted of sausage, pepperoni, Bolognese sauce, potatoes and kalamata olives.
The Bolognese sauce is a testimony to the difference fresh sauce can make, especially in this preparation with a blend of meats that really exhaust their flavors in this sauce. The potatoes give a dense, thick texture to the already soft dough and the kalamata olives add a bitter saltiness to the entire slice. An amazing pie I must admit!
Last out was one of my personal favorite meats. The Veal Alberini ($22) is left bone-in, pounded down and then pan-fried. When you see the size of this dish you will not be upset about your investment into it. It is covered with hot peppers and thick cut portobello mushrooms.
The flavors from the tender veal combined with a blanket of vegetables on top work so well together on this dish. It's lying atop a sea of lemon, garlic and pinot grigio reduction sauce that the veal soaks up. Just to make sure you are filled up, a smaller portion of linguini Aglio Olio is included on the side.
One thing I was happy to hear at the end of this tasting was Chef Steve talk about when he eats somewhere he is always interested to see what is on the specials list.
We joked how the specials are specials for a reason and you are really trying what the chef considers to be his best work, a sig dish review is no different.
As I groom you foodies into venturing out of your normal out-to-eat routine, I challenge you to explore menus. If you want a place to start, get to Michael Alberini's and journey down a culinary path full of fresh ingredients and magnificent flavors.
Ross Morrone is on the lookout for the biggest, hottest and tastiest dishes in the Valley. Email him at rossmorrone@gmail.com and follow him on twitter @foodthirty.