Campbell to receive $836K windfall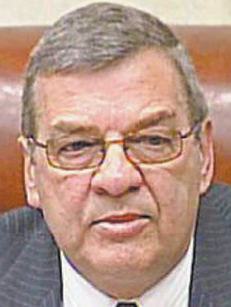 ---


Photo
By jeanne starmack
campbell
The city council and mayor have not talked about what to do with an $836,000 windfall, but resurfacing streets is a possibility, Mayor Bill VanSuch said.
The city's law director, Brian Macala, also said two city parks are protected from drilling by a contract with Hilcorp Energy, which allows the company natural-gas rights under 167 acres of city-owned property. The money is a signing bonus the city will get. The council approved the contract by a 5-2 vote July 16.
The 167 acres are scattered throughout the city and include Roosevelt Park, Jackson Park and a parcel of land near the middle school, VanSuch said Monday.
Macala said, though, that a provision in the contract that calls for no drilling within 500 feet of a home means that the only place Hilcorp could drill would be in old industrial property along Wilson Avenue.
The contract calls for giving the city 20 percent royalties in wells that are producing gas, though VanSuch said there will be deductions from those royalties.
VanSuch said he and council members will have to talk about what to do with the money, which likely will happen after council resumes meeting again after a two-month summer break.
He said that the approval of the contract will not go into effect until 30 days after he signed it, which was July 17. After that, he said, the city must wait 90 days for the signing bonus.
"It won't be until January," he said, adding that the city will have to compose next year's budget anyway.
VanSuch said he would like to use some of the money for matching funds for grants that could be used for road resurfacing.
Hilcorp is one of several companies that are drilling in western Pennsylvania and Northeast Ohio in the Marcellus and Utica shale formations.
The companies use a technique called hydraulic fracturing, or fracking. They drill vertically for several thousand feet to reach the shale, then horizontally through it. After drilling, they force millions of gallons of fluid into the shale at high pressure to crack it and extract the gas.