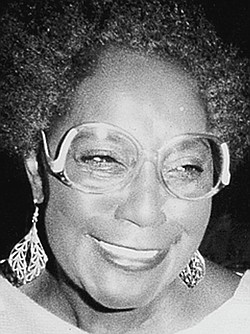 Photo
HAPPY 90TH BIRTHDAY
Pecora Greer
Date of birth: April 24, 1922.
Place of birth: Danville, Va.
Parents: George and Lula Williams Myers, deceased.
Siblings: Sisters are Mary Towns and Pearl Pearson. Brothers George, Oscar, Russell and Wade are deceased.
Spouse: Claiborne, deceased. They were married more than 50 years.
Children: Although she never had any children, she was instrumental in furthering the education of many in her family.
Employment: Worked at Ravenna Arsenal and was a housekeeper for many prominent families. Also worked at Federal Furs, downtown Youngstown.
Church membership: She belongs to Tabernacle Baptist Church.
Club memberships: She is a member of Red Hatters and founder of the Twilight Club.
Additional information: She is still very active in her community and church. She's been a gourmet cook for many years.