A-1 owner tries to get $250,000 for repairs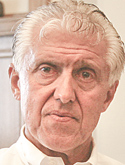 Photo
YOUNGSTOWN
The owner of a condemned downtown parking deck said he can't afford to pay the $250,000 needed for improvements to the structure, and likely will look to sell it.
In a letter to city officials, Yeshohua Weider of Brooklyn, N.Y., who owns A-1 Parking at 23 W. Boardman St., wrote that the engineer he hired — I.A. Lewin, P.E. and Associates of Cleveland — reinspected the deck. The engineer's $250,000 estimate includes making repairs to beams, corroded columns and windows.
Weider wrote he is "trying very hard to obtain [government] funding or a loan against the building" but hasn't been successful.
"If we would not be able to find any funds or loan, we would be left with no other choice but to sell the building," he wrote.
Mayor Charles Sammarone said the city won't provide money to Weider and doubts there are any state or federal funds for the work.
But the mayor said if the deck is put on the market, he expects it would be sold.
"Someone would be interested in buying it," Sammarone said. "Things are happening downtown, so there is interest in property. At the right price, anything can be sold."
The city condemned the five-story deck March 15 because it poses an "imminent danger," city officials say.
The city contacted Weider about an inspection in November 2010 after portions of the building's exterior fell onto the street. A month later, Weider hired I.A. Lewin to inspect the 200-parking-space building. Lewin's report, completed March 30, 2011, and given to the city Aug. 24 of that year, stated immediate structural work was needed at the deck.
Weider, who bought the building in 2009 for $200,000, said he didn't have the money for the improvements.
Weider had been critical of city officials for condemning the building.
But Sammarone said Weider's engineer vindicates the city.
"It confirms what we thought: It needs repairs," Sammarone said.
With Weider contending he can't afford the improvement work, Sammarone said city law department officials will look to see what can be done with the deck.
"If a structure is vacant, you have to follow laws," the mayor said. "He still owns the structure. It's his responsibility. I don't want the city to own the building. [The law department] is researching what he has to do. He needs to maintain it."