Wilson chips in $228K in bid to win back seat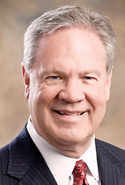 Photo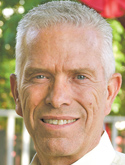 Photo
YOUNGSTOWN
In his bid to regain the congressional seat he lost two years ago, former U.S. Rep. Charlie Wilson has given $228,500 to his campaign.
That's 43 percent of the $531,544 he's raised as of March 31, according to campaign finance reports filed with the Federal Election Commission.
And Wilson, a Democrat from St. Clairsville, is likely to give more money to his effort to defeat U.S. Rep. Bill Johnson, R-6th, Marietta, who beat him in the 2010 general election.
"I don't really know how much I'll spend," Wilson said. "It's hard to predict."
During his successful run for the then-open 6th District seat in 2006, Wilson used $507,500 of his own money, primarily because he failed to qualify as a Democratic primary candidate and had to run a costly write-in campaign. Wilson's campaign still owes him $191,650 from that 2006 loan.
Since September 2011, Wilson has lent $225,000 to his campaign, including $50,000 on March 5, and also paid $3,500 on March 8 for rent for a campaign office and apartment.
During the first three months of the year, Wilson raised $315,363 for his campaign, including $266,386 between Feb. 16 and March 31. Those figures include the loan and rent.
In comparison, Johnson raised $544,775 during the first three months of the year, including $308,000 between Feb. 16 and March 31. Johnson's campaign owes him $15,000 for a loan he gave it on Jan. 3, 2011.
From Jan. 1, 2011, to this past March 31, Johnson has raised $1,212,823 compared with $531,544 for Wilson, who didn't start raising money until Sept. 30, 2011.
As of March 31, Johnson had $869,138 in his campaign fund compared to $409,345 for Wilson.
Though Wilson is seeking donors, he returned $500 given to his campaign from ex-Attorney General Marc Dann.
Dann paid the money at a March 30 Cleveland-area fundraiser for Wilson with a campaign worker accepting the check not knowing who Dann is.
"It wasn't caught until after the fact, and we refunded it immediately in light of what went on," said J.R. Starrett, the Democrat's campaign manager.
What went on is Dann resigned, under pressure, in May 2008 as attorney general after an internal report sharply criticized how poorly the office ran with him in charge. Dann also was found guilty of two misdemeanor ethics charges, and the Ohio Supreme Court is considering suspending his law license.
Though Wilson's campaign is touting his fundraising abilities, a Johnson campaign spokesman points out the Democrat's campaign owes Wilson more money than it has.
"We were very surprised at how poorly he did in the last quarter," said Mark Weaver, a Johnson campaign spokesman. "Congressman Charlie Wilson now has a net negative balance because of the loans his campaign owes him. That puts him in one of the worst positions among all Ohio congressional candidates."
Wilson and Starrett disagree.
"Plenty of candidates around the country carry more debt" than what's in their campaign surplus, Starrett said. "This absolutely doesn't show a lack of support. The idea the campaign is under water is ridiculous."
The 17-county 6th District includes all of Columbiana County and southern Mahoning County.
In the new 13th District, which consists of much of the current 17th, including most of Mahoning and Trumbull counties, incumbent U.S. Rep. Tim Ryan, a Democrat from Niles, has a significant financial advantage over Marisha Agana of Howland, his Republican challenger.
Ryan raised $103,396 to $11,100 for Agana between Feb. 16 and March 31. Agana contributed $10,000 of that amount to her campaign.
Since 2011, Ryan raised $656,691 to $25,144 for Agana.