Trumbull County Children services director replaced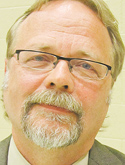 ---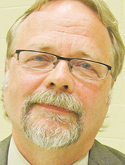 Photo
By Ed Runyan
WARREN
Eighteen months after he was hired, Nick Kerosky is out as executive director of Trumbull County Children Services, and Valley Counseling Executive Director Tim Schaffner is in.
The children services board on Tuesday authorized its president, the Rev. Alton Merrell, to approve a separation agreement with Kerosky and a one-year agreement with Schaffner for $95,000. Schaffner's title will be interim director.
The terms of the separation agreement won't be made public until the agreement is signed, board member Dan Letson said.
Kerosky's service to the board ended Tuesday, and Schaffner's first day is today.
After the meeting, when asked whether the board forced out Kerosky, the Rev. Mr. Merrell and member Aliki Raphtis said it was "a mutual separation agreement."
Letson said during the meeting that the agreement had been "negotiated and discussed with Mr. Kerosky."
Kerosky, who did not attend the meeting, did not return a phone call later seeking comment.
Kerosky came to Trumbull County in October 2010 after having served three years as executive director of the Ashtabula County Children Services Board and 24 years as community relations director there.
About one year after Kerosky arrived, a Warren couple was charged with raping their 9-month-old biological daughter while visiting her at the children services offices on Reeves Road. Police said the couple taped the crimes on a cellphone.
Atty. David Engler, representing the grandmother of the child and other parties, raised numerous questions about children services' handling of that and other matters.
Schaffner said he's "happy to be here," noting that he's known the workers at children services the past 37 years.
"They take good care of kids and families," Schaffner said, adding, "I care about the people. I care about the kids."
As for the problems that have been uncovered since October, Schaffner said, "You do a root-cause analysis ... you look at ways to prevent things from happening, you do the investigation with transparency."
He added, "We're going to be good partners with the county, agencies, courts, public officials and kids and families."
Schaffner, of Diamond, Portage County, will make a transition from full-time to part-time duties with Valley Counseling through May 5 and also will phase out his duties as interim executive director of Children's Resource Center in Bowling Green, where he works two days a week.
Schaffner has worked in various mental-health occupations for 37 years, including the last six at Valley Counseling of Warren.
For 20 years before that he worked at Forum Health, where he was executive director of behavioral medicine, and before that director of youth services at Tod Children's Hospital in Youngstown.
He also worked 12 years as a child caseworker at Sagamore Hills State Psychiatric Hospital and later was program director.
More like this from vindy.com
April 18, 2012 12:10 a.m.