Vindicator player of the year will vie for starting role as a freshman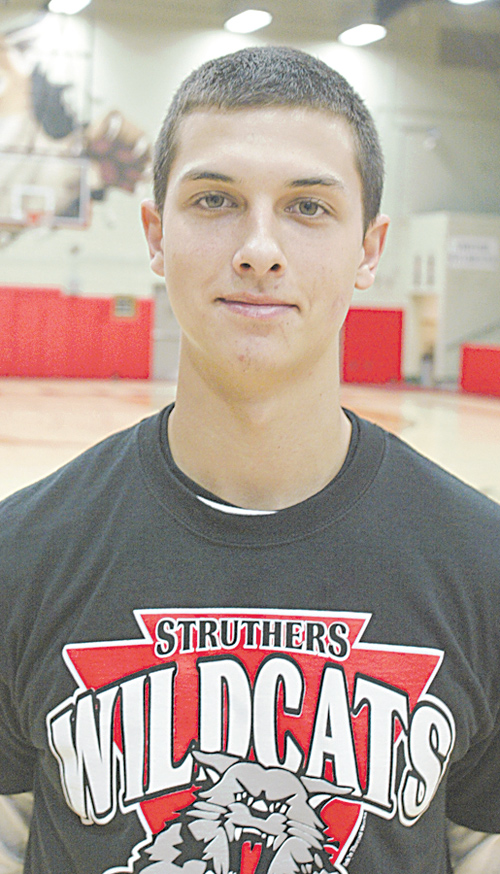 Photo
Struthers
He won't be shooting hoops down the street from his house anymore. He won't be playing with teammates that he's known all his life. And that red and black Wildcat No. 3 jersey he proudly wore — it will be handed down to somebody else.
Jake Jacubec, one of the most decorated basketball players in Struthers' history, is leaving the neighborhood for Pennsylvania's California University.
"I am excited to meet new people and play with new guys for four years," Jacubec, the Vindicator's boys basketball player of the year, said. "It's a little weird and different, though. I'm going in there not knowing anybody and not really knowing what to expect."
But the Vulcans, who were eyeing him for a few years, are happy with what they're getting and anticipate seeing similar numbers to the 26.2 points and 4.5 assists per game that he averaged in 2011-12.
"I think they recruited me to come in and play right away," he said, noting that California, a Division II program that competes in the Pennsylvania State Athletic Conference, loses two of its starting guards.
And that's exactly what he's ready for.
"I do want to make a big impact in my freshman year," Jacubec said. "I'm going to do whatever it takes to take that program and go from how good it is now to make it really good at the next step.
"My hard work and the will to win has got me here and I'm going to carry it on with me."
Navy, St. Francis (Pa.) and Pace (N.Y.) also had offers on the table for Jacubec, but it was really only down to California and Mount Union — where his brother, Nate, was a freshman starter.
"I kept Mount Union there at the top until the end," he admitted. "[Nate] said to do what's best for me, even though we would've loved to play [together] again."
The younger Jacubec will major in sports management with his full-scholarship at Cal, something that couldn't be offered at Division III Mount Union.
He'll report to school on Aug. 24, but had received strict instructions on how to prepare himself to get in shape for the next level. Over the summer, Jacubec will go to campus twice a week to work out with the team.
The Vulcans finished 17-12, last year, and have won 91 games in the past five seasons.