Raiders' standout impressed by Akron's coaches and facilities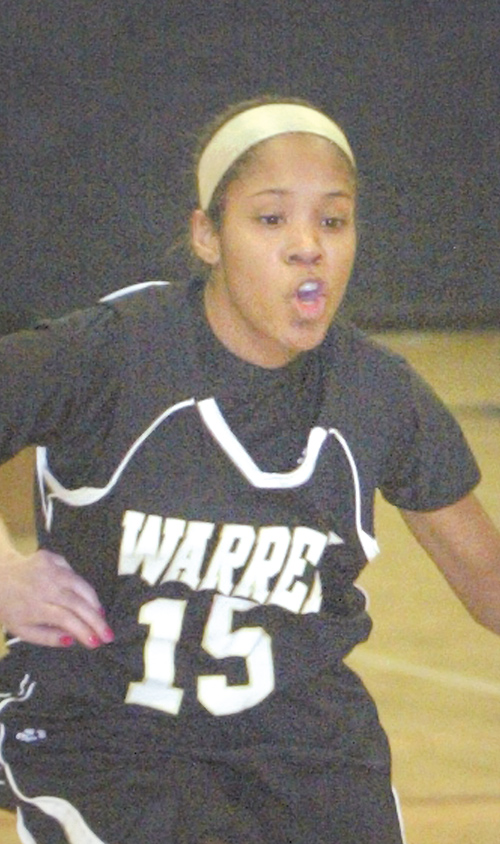 Photo
Warren
As an elementary student at the old McGuffey school in Warren, Anita Brown received a promise from her teacher, P.J. Notar.
"I remember telling her that I'm going to coach you one day," he said. "We're going do great things and we're going to get you a college scholarship."
It all recently came to fruition.
After becoming the only player in Harding history to register 1,000 career points and rebounds, Brown signed her letter of intent Wednesday afternoon to play basketball at the University of Akron.
"The campus is really cool, they've really put a lot of money into it to get the nicest buildings and facilities," Brown said. "Once I met the coaches and my future teammates — I knew I'd fit in great."
Making the commitment for a commitment 10 years ago, Notar was happy to see this day come.
"Even then you could tell she was a superb athlete," he said. "It was just a matter of getting her in the gym and getting her stronger. She had the knowledge and amazing basketball sense."
In the final weeks of the Raiders' season, Brown visited Kent State. She enjoyed it, saw herself becoming a part of the Golden Flashes and committed. On March 14, however, the school announced that it would not renew the contract of coach Bob Lindsay.
Brown was left with a decision to make. Should she keep her commitment, or join with a new contender — the Zips?
"Akron came on kind of late there and she told them, 'sorry, I've committed to Kent," Notar said. "They had some misfortune and the bottom fell out, so that opened things back up and Akron was the right choice for her."
"Oh yeah," Brown added. "Without a doubt it'll be the best place."
She's looking forward to being on her own for the first time and parents Al and Carmen, on hand for the signing ceremony in the Harding athletic office, know that their daughter will be in good hands at Akron.
"It's hard to believe that this time has come," Al said. "She earned it."
The Zips went 14-18 a year ago and lose four seniors, so she could earn some early playing time.
"I think if I play hard enough and give it my all in practice I'll be able to make a good first impression and get out there in my first year," Brown said.
The Lake Erie League player of the year, Brown averaged 26 points and 13 rebounds as a senior. She was named to the All-State third team and will play in the North-South All-Star Game on April 22 at Capital University.
"That will be exciting to play with the best girls in the state," she said. "It could be a good tune up for the college level, too."