Area man teams up to cycle across the country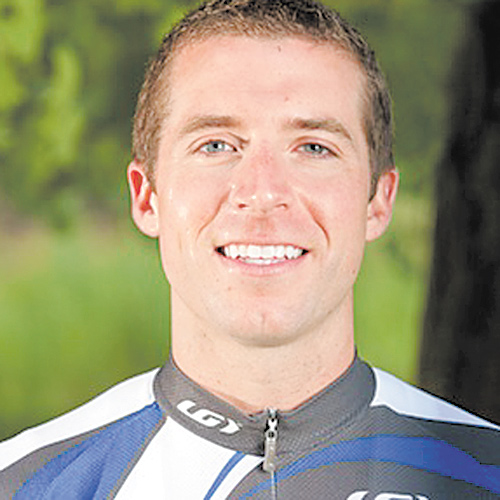 Photo
Columbiana County native Shawn Aker
This summer, some of us will find a hammock and take it easy.
Others, like 30-year-old Shawn Aker, a Columbiana High and YSU graduate, is part of a cycling team that will compete in the Race Across America.
The RAAM is a bicycle race across the United States accomplished in approximately 6 days, with riders on the road 24/7, or, better yet, 24/6.
It's been dubbed the "World's Toughest Bicycle Race."
As a triathlete who has a background in the running, swimming and biking disciplines, Aker is ready for the task that begins June 16 in Oceanside, Calif. and ends in Annapolis, Md.
His qualifications include hundreds of laps as a member of the Y-Neptunes swim team, work as a lifeguard at the Boardman YMCA, a state track podium appearance in high school and numerous cycling races since his introduction to wheels.
Did we mention his football-playing years as tailback and outside linebacker at Columbiana that continued at Baldwin-Wallace College?
So, endurance shouldn't be a problem, but 3,000 miles is nothing to shake a spoke at.
Riders, either solo or with teams, will range in ages from 14-66.
Last year's 30th anniversary edition of the Race Across America included 53 teams.
Aker, a physical therapist at TheraCare, an outpatient company in Columbus, said that the international field has been enhanced with over 21 countries signed up.
Each pair of riders on the Akron-based Ohio CycleWorks Charities team will put in an average of 120 miles per day or 480 each day for the team.
The schedule for a pair of riders is one hour on the road, one hour off, one hour on and then five hours' rest. The cycle is then repeated around the clock.
"There's someone on the road all the time," Aker said of swaps at exchange points along the route.
The participants have nine days from point-to-point, although most finish in 7 or 71/2 days. The age range of the CycleWorks members is 30-38.
Aker explained that the RAAM is a serious event, but lacks the sponsorship and media coverage of an event, such as the Tour de France.
"It [Tour de France] is compact where the media can take video, but the Race Across America is more difficult because it's a completely difference type of race," Aker said. "This year, it was named one of most extreme sporting events in the world. It's pretty intense."
The support team comprises another eight individuals, who will try to satisfy the logistical demands.
One Ohio CycleWorks Charities member who is in FedEx management, Scott Garchar, had a hand in procuring drivers for vehicles — one of which will trail riders, another equipped with beds for rest and recovery and a third vehicle for food, fuel and laundry needs.
The caravan-style operation will also include a mechanic, physician and videographer.
There's another important aspect to the Ohio CycleWorks Charities' mission: to raise $100,000, of which $69,000 goes to Akron Children's Hospital.
As of April 7, Aker believed that about $75,000 had been raised.
He made the commitment to participate about a year ago, when the proposition was presented.
"We were riding up Route 303 out of Peninsula toward Hudson when I was asked if I'd be interested," Aker said. "I was excited about biking coast-to-coast. I'll be a neat experience and to do it with a neat group of guys will be fun and, on top of that, raising our goal of $100,000 is icing on the cake."
The Ohio CycleWorks specializes in high-end bikes for road cycling. The shop also has an indoor cycling training room.
"It's different than spinning," Aker said, "in that you use your own bike and simulate riding on a road, but only inside during the winter. During the summer, it's an open store selling decked-out bikes."
He said a second shop will open soon at the south end of the Cuyahoga Valley National Park area.
"It's a hub for cyclists," Aker said of the location.
Human behavior will be tested during the RAAM if the effects of sleep deprivation take their toll.
"You can't get upset over little things," Aker said. "When there's fatigue, we realize that could happen, but we're fun guys and like to hang out and we can give as well as take when comes to joking around. We'll have fun while killing ourselves on bikes."