BP meets, greets Valley; targets '13 drilling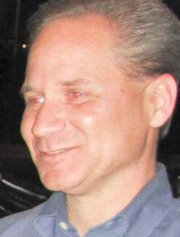 ---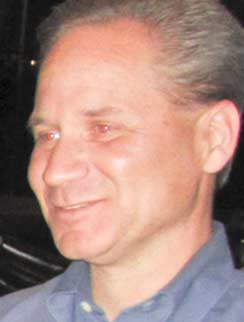 Photo
Bruce Abbuhl, Ohio program manager for BP
By Ed Runyan
VIENNA
The roulette wheel has started to spin, but it'll be nine months before the ball will drop, telling BP America and its 1,900 mineral-rights partners in Trumbull County whether they have landed on a winner.
"We're very excited, but until we do some drilling, get some cores, we won't know what we have," Bruce Abbuhl, Ohio program manager for BP said Monday night at Avalon Inn Squaw Creek Country Club.
Abbuhl said there's "very little data to date" to tell company officials just how productive the wells will be.
Abbuhl, a New Philadelphia, Ohio, native, presented some timelines during his talk to Trumbull County government, business and community leaders, saying he expects drilling operations to begin in early 2013 — in about nine months — "hopefully we can start a little early."
Cores, also known as core samples, will tell BP early next year whether its "new entry" gas operations in Northeast Ohio are going to produce a good payoff.
Abbuhl said he is excited to have 84,000 acres of Trumbull County land available to launch its "initial volley into Trumbull County."
BP reached agreement late last month with the Associated Landowners of the Ohio Valley to lease the mineral rights from 1,900 mineral-rights owners in the county. The deal pays a signing bonus of $3,900 per acre and royalties of 17.5 percent of mineral values.
The project also is exciting for BP officials in that Trumbull County will be a "new entry" drilling location. A map of BP America's drilling operations shows all other work being done in Texas, Arkansas and farther west.
"We are excited to be here in Trumbull County, and we look forward to working with all of you in the future," Abbuhl said.
Because ALOV served as broker of the 84,000-acre land deal — the largest single-county mineral-rights lease in state history — BP will carry out the next part of its Trumbull County drilling project in a new way, Abbuhl said.
From 9 a.m. until 7:30 p.m. today through April 16, BP will meet with many of its 1,900 lease holders at the ALOV offices on South Range Road in Salem to conduct formal lease signings.
"We've never really done this before. We're excited about it and a little bit nervous," Abbuhl said.
Though drilling is quite a few months off, BP is setting up an office on Courthouse Square in Warren, where it will employ about 40 people to conduct title searches on all of the properties involved in the lease.
The searches, to be aided by newly digitized documents in the Trumbull County Recorder's office, will take about six months.
ALOV and the Trumbull County commissioners, who attended Monday's "meet and greet" event, agreed last week to have ALOV pay the $253,877 cost for the scanning and digitizing of the documents.
BP also will prepare a development plan, survey the lands to be used for initial drilling, collect "baseline" (before drilling) water assessments and develop a water-management strategy, BP said in a handout.
Much of that work will be done in the early fall, Abbuhl said.
"Wherever we work, we strive to be the local energy company: training and employing local staff and contributing to the local community," the handout said.
Abbuhl noted that land he owns in the New Philadelphia area is leased for drilling, "so I have a vested interest in making sure our work in Ohio is done right," Abbuhl said.
He vowed to keep local leaders informed of what the company is doing and asked leaders to stay in touch through the company's email address at trumbull.ohio@bp.com.
A handful of protesters stood across state Route 193 from Squaw Creek Country Club holding signs asking leaders to remember the safety and health of the community.