Oil, gas industry boosted Fort Worth economy before moving on
---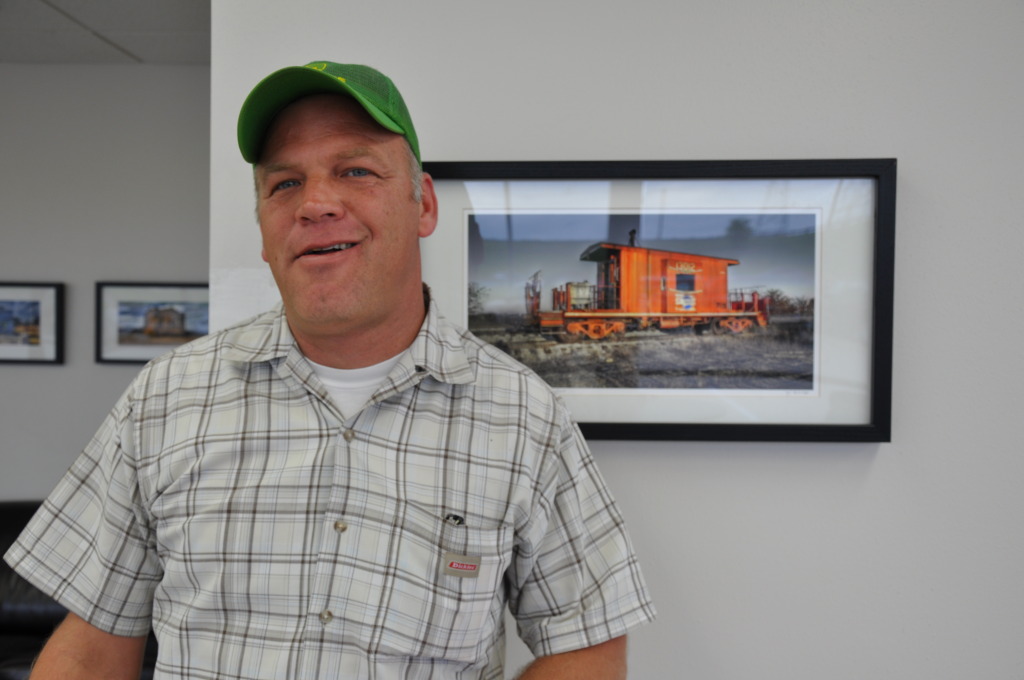 Photo
Troy Young, salesman in Fort Worth Texas, discusses the economic boost brought by the oil and gas industry.
The Fracking Frontier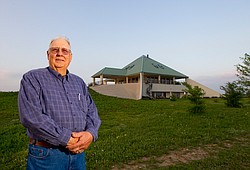 Gallery
A collection of photos by student journalists from Youngstown who comprise TheNewsOutlet.org, and Vindy Shale reporter, Karl Henkel, as they look at life in Texas as a result of the natural gas boom, and offer traces of what this life might hold for Ohio and its citizens.
By NICOLE STEMPAK
The NewsOutlet.org
FORT WORTH, Texas
Cars were rolling off of the lot almost as quickly as they were rolling on back in 2007-2008, recalls Troy Young of Mike Carlson Motor Co. in Fort Worth, Texas.
On a slower Friday afternoon, the salesman sips coffee and recalls the days when car sales to oil and gas companies and their employees increased his total sales by at least one-third.
"I was making a hell of a lot of money," Young said.
Young worked with companies like Shell, but has since switched car dealerships and clientele. He still works with one small oil and gas business owner who has grown his fleet from one to 500 trucks.
Cars are another example of the law of supply and demand, he said.
"You just gotta jump on that ship because they'll sell with or without you," he said.
Companies needed trucks, usually half-ton models like Ford F-150s, with specific equipment like toolboxes and fire extinguishers, Young said. They also needed nicer models like well-equipped Chevy Tahoes and Suburbans for corporate employees.
Then oil and gas employees came in looking to spend some hard-earned cash.
"The people that went to work for them make good money, and when they make money, they want to spend it," he said.
These days, the mad dash has slowed as some cars and their drivers are moving to new places.
Young saw that through the dealership's window to the large rig across the highway. Three weeks ago, the rig was capped and some equipment was moved to another site.
"It moves, but it's still booming," Young said. "It will bring money to your town. You can see the impact it has had on the economy — both good and bad."