Still no sign of missing business owner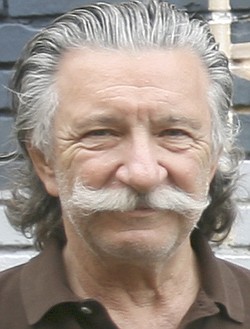 The Vindicator ( Youngstown)

Photo
YOUNGSTOWN
City firefighters and divers from the Mahoning County Sheriff's Department continued combing the Mahoning River on Thursday for the owner of Avalon Gardens.
The search for Jim Donofrio, 64, who has been missing since Sunday night, was unsuccessful.
Donofrio's white SUV, with his wallet, briefcase and iPhone inside, was found about 7:30 a.m. Monday under the Market Street bridge downtown. Thursday was the third day investigators searched the nearby river.
Capt. Mark Milstead, of Youngstown police, confirmed that a railroad employee told police he saw a man matching Donofrio's description on the tracks near the Market Street bridge early Monday. The railroad employee told police the man jumped off the tracks in the direction of the Mahoning River.
Milstead said detectives have "run down every lead that's been presented to us."
He added that the department does not consider this missing-person case to be related to that of a Cleveland-area businessman who also was reported missing Monday.
Patrick Borally, 41, of Lyndhurst, east of Cleveland, was last seen at the banquet hall he owns, Villa di Borally, about 1:30 p.m. Monday. Borally was last seen driving a dark-blue 2005 Dodge minivan with Ohio license plate TAKEOUT, according to media reports.
Back under the Market Street bridge, Donofrio's family and friends used the site as a base of operations to continue the search Thursday but said they won't be back today.
"We won't be here again. We can't keep doing it," said Nancy Donofrio, Jim's sister-in-law.
Donofrio's family and Youngstown police said they have received offers of help from many people, from the strangers who brought search-and-rescue dogs to canoe clubs.
Family gathered at St. Christine Church on the city's West Side on Thursday night for a prayer service.
Anyone with information is asked to call Youngstown police at 330-747-7911 or anonymously at 330-746-CLUE.