YPD combs Mahoning River for missing Avalon owner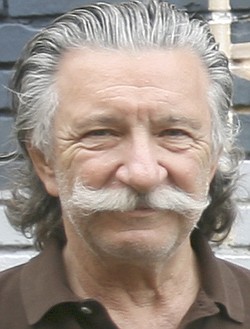 The Vindicator ( Youngstown)

Photo
YOUNGSTOWN
Youngstown police officials are in the Mahoning River this afternoon looking for James Donofrio, 64, owner of the Avalon Gardens bar and restaurant on Belmont Avenue.
Activity is centered under the Market Street bridge. Cadaver dogs are also being used.
Boardman police took the missing persons report on Donorfio at 9:41 p.m. Monday at Donofrio's residence.
Police said relatives told officers that Donofrio left his Boardman home to go close the bar at about 9 p.m. Sunday. His wife realized he was not home at 5:30 a.m. Monday, reports state.
About 7:20 a.m. Youngstown police discovered Donofrio's Land Rover abandoned under the Market Street bridge near the Covelli Center. A search by Youngstown officers and police dogs did not find anything else, according to records.
Donofrio's wallet with credit cards, his briefcase and iPhone were still in the vehicle, police said.
Donofrio's wife, Rosanne Donofrio, told police that she spoke to bar employees who said that her husband never made it to Avalon Gardens Sunday night, reports state.
James' last phone call was made at 1:24 a.m. Monday to a long-time friend and the message said "This is James Donofrio returning your call," according to records.
Police said the man who received the message thought the formality was strange because he had been friends with James since high school.
Anyone with information is asked to call Youngstown police at 330-742-8911 or Boardman police at 330-726-4144.
For updates, see Wednesday's Vindicator or check News Watch on Vindy.com.