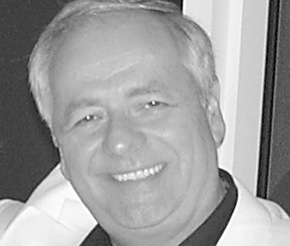 ---
By Bill Johnson
"Why won't your business locate in Youngstown, Ohio?" is the big question.
"If you were going to locate a company, would you choose Ohio, or go to Texas or South Carolina?" is a question asked statewide, and management teams have these options for a new startup:
A friendly foreign country — for lower taxes and labor cost plus less government regulation, or
Western or Southern states — lower (or no) taxes plus lower labor cost in a right-to-work climate.
The first option is repugnant to most Americans, while both are repulsive to any union. This is specifically demonstrated by overbearing governmental meddling in the case of the Boeing Company's trying to expand production in South Carolina. It seems the National Labor Relations Board (NLRB) takes issue with Boeing's building the 787 Dreamliner in a right-to-work state rather than expanding operations at the existing facility in the forced unionism state of Washington.
Private enterprise
The NLRB is interfering with legitimate private enterprise, somehow declaring that union workers are more equal than non-union Americans — so much for equal protection under the law. The fact is that no Washington state union workers would be affected through jobs, wages, or benefits.
The decline in unionism throughout the country is significant. Statistics show that many American companies are starting up or relocating in the 22 right-to-work bastions of the South and West. The Wall Street Journal compared Ohio to Texas asking why "Texas is prospering while Ohio lags". During the previous decade, while Ohio lost 600,000 jobs, Texas gained 1,615,000 new jobs, according to the Bureau of Labor Statistics. The reasons for such expansion in Texas include the absence of a state income tax, capital gains tax, and right-to-work laws.
Some assert that if it weren't for unions, there would be no child labor laws, 40-hour work weeks, or benefits. We now have laws with the NLRB, OSHA, and the Department of Labor to protect these rights. The unions persist, however, focusing on greater demands i.e. free legal aid, drug/alcohol rehab programs, and jobs banks (compensation for being "available"). Prior to GM's bankruptcy, they paid more than $17 million per year for Viagra alone.
In the Boeing case, unions exercised their strike option almost every three years, stopping production. Management would have been fired for not taking the initiative to locate in a more business-friendly environment, especially when South Carolina offered a $900 million incentive package, including tax breaks.
It is no small wonder that under the current climate of severe fiscal constraint, high unemployment, and the threat of a continuing recession that companies are part of a mass exodus to the right-to-work states. One can only expect forced union states, such as Ohio, to deliberate how they can compete and appeal to any business without using the strong-arm tactics of the existing union-friendly NLRB.
Perhaps Youngstown's days of inflatable rats and hostile union picketing could be a thing of the past. Our entire regional economic package is suffering and bears keen examination to stem the exodus of our educated and talented youth to the South and West, or worse, to foreign shores.
Bill Johnson, a safety consultant and active Republican, writes on behalf of the Mahoning County Republican party.