Distritc roundup: Youngstown Christian defeats Sandy Valley 24-13; Fitch defeats Perry 38-7; Brookfield defeats Conneaut 35-7; West Branch beats Louisville 30-21; Minerva defeats Salem 40-0; Ursuline
Player of the Week | Anthony Abeid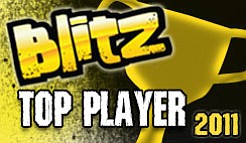 Video
Team

| Record | Div. | Conf. |
| --- | --- | --- |
| 2/5 | Div. VII | Portage Trail Conference (Metro) |
Team

| Record | Div. | Conf. |
| --- | --- | --- |
| 6/4 | Div. I | All-American Conference Gold Tier |
Team

| Record | Div. | Conf. |
| --- | --- | --- |
| 5/5 | Div. VI | All-American Conference Blue Tier |
Team

| Record | Div. | Conf. |
| --- | --- | --- |
| 5/4 | Div. IV | Northeastern Buckeye Conference |
Team

| Record | Div. | Conf. |
| --- | --- | --- |
| 2/8 | Div. IV | Independents |
Staff report
POLAND
Anthony Abeid rushed for 113 yards on 13 carries on Friday as the Youngstown Christian football team defeated Sandy Valley, 24-13.
Abeid's runs included a 14-yard touchdown for the Eagles (7-1), who were voted 12th in the state in this week's Associated Press poll of Division VI teams.
Ryan Grier returned a kickoff 63 yards and Drevon Green scored on a 1-yard run for Youngstown Christian, this week's number two team in the Region 21 computer playoff ratings.
Dominic Polito kicked a 43-yard field goal.
For Sandy Valley (2-5), Sam Groff threw touchdown passes to Cody Stark (20 yards) and Cody Offenberger (12). He completed 11 of 30 passes for 156 yards and rushed for 109 yards on 15 carries.
Fitch 38, Massillon Perry 7
MASSILLON
Matt Futkos completed 10 of 16 passes for 227 yards and three touchdowns to propel the Falcons (5-3).
Fitch took a 17-0 lead at the break on a 3-yard touchdown run by Billy Aaron, a 67-yard scoring aerial from Futkos to Chris Davis, and an 18-yard field goal by Ken Kilpatrick.
Futkos found Tyler Grover for a pair of third-quarter touchdown passes covering 49 and 13 yards and Tyreese Anderson scored from the 23.
Perry (2-6)scored late in the third quarter after falling behind, 38-0.
Brookfield 35, Conneaut 7
BROOKFIELD
Jeremy Quinlan and Ryan Mosora each scored two touchdowns for the Warriors (7-1), who were ranked 13th in the state in this week's Associated Press poll of Div. IV teams.
Quinlan scored on runs covering 1 and 27 yards.
He also threw a 9-yard touchdown pass to Colin Harkulich.
Mosora's scores covered were both 1-yard runs.
He rushed 20 times for 108 yards. In this week's Region 13 computer ratings, Brookfield was sixth.
For Conneaut (1-6), Jackson Disteirath caught a pass from Sam Disteirath for a 55-yard score.
Conneaut was limited to 116 yards rushing and 67 through the air.
West Branch 30, Louisville 21
BELOIT
Brenden Wells rushed for 168 yards and scored three touchdowns for the Warriors (4-4, 3-2 Northeastern Buckeye Conference).
Wells' scores covered 1, 1 and 15 yards in his sixth straight game topping 100 yards.
Troy James scored a 1-yard touchdown and Matt Lathan kicked a 29-yard field goal as teh Warriors snapped a 12-game losing streak to the Leopards (4-4, 3-2).
For Louisville, Lucas Peyser scored touchdowns on runs of 13, 1 and 4 yards.
Joey Duckworth completed 15 of 27 passes for 134 yards but was intercepted four times.
Minerva 40, Salem 0
SALEM
Zack Penick caught a 10-yard touchdown pass from Jake Carnes and Travis Nolan scored on an 81-yard run for the Quakers (4-4, 2-3 NBC.
Austin Noel rushed 22 times for 125 yards.
Kyle Crum caught two touchdown passes from Eli Maurer.
Zach Wade also scored two touchdowns while Jake Riley and Dalton Hartshorn had one each for the Lions (8-0, 5-0).
Ursuline 39, Cle. East Tech 0
Youngstown
Ursuline improved to 2-6 on the season. Details of the game were not provided.
Oak Glen 13, East Liverpool 6
CHESTER, W. VA.
Details of the game were not reported.