HAPPY 100TH BIRTHDAY George Vasu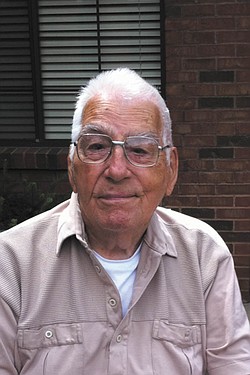 Photo
Residence: Mineral Ridge.
Date of birth: Oct. 13, 1911.
Place of birth: Sharon, Pa.
Parents: Romulus and Margaret Vasu.
Siblings: Margaret Ann Vasu Handel and deceased siblings Leo, Lawrence, Claude, Alice Vasu Kish, Aurelia Vasu Wertz and Jane Vasu Olsen.
Spouse: Helen, deceased. Married Nov. 18, 1936, in Chester, W.Va.
Children: Lawrence (Carma) and Robert (Nancy), all of Youngstown.
Grandchildren: Three.
Great-grandchildren: Six.
Education: Graduate of South High School.
Employment: Self-employed general contractor.
Church membership: Mill Creek Baptist Church.
Celebration: A birthday party with family and friends honored Vasu on Oct. 9 at Briarfield at the Ridge.
Additional information: Besides spending time with family, Vasu loves gardening and still plants a garden every year at Briarfield at the Ridge. He also enjoys playing cards with his friends.