4 arrest warrants issued for Youngstown man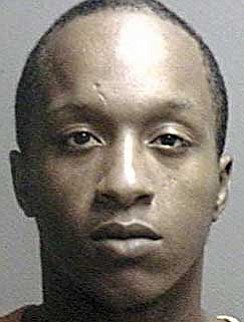 Photo
YOUNGSTOWN
Alfonda Madison just can't seem to stay out of Youngstown and Mahoning County courtrooms.
Madison, 25, of Dearborn Avenue, is now wanted on three aggravated-robbery warrants and a warrant for illegal possession of a firearm.
The four arrest warrants stem from an incident Tuesday in which Madison and another man are accused of forcing their way into a Victor Street home on the East Side while armed with a shotgun.
Madison, this week, was called to testify as a witness for the state in the murder trial of Lorenza Barnette, 29, of Lora Avenue. Barnette and two other men are charged with aggravated murder, aggravated robbery, kidnapping and arson in the Aug. 11, 2009, deaths of Jaron L. Roland, 20, of Fairmont Avenue, and his cousin, Darry B. Woods-Burt Jr., 19, of the city's North Side.
The aggravated robbery took place just before 10 p.m. at the Victor Street home of a 27-year-old man and a 34-year-old woman. There were also six small children in the house at the time of the incident.
According to police reports, two men knocked on the door of the home and then forced their way inside brandishing a handgun and a shotgun. The intruders repeatedly ordered the man and woman to hand over money and, at one point, pointed the gun at the man's head and threatened his life.
A 14-year-old boy inside the house hid in a bathroom and called police. The intruders ran out a back door when they realized police had been alerted.
The aggravated robbery and court testimony all took place while Madison is free awaiting sentencing on a previous aggravated-assault conviction.
He pleaded guilty to the aggravated-assault charge in a plea agreement with the Mahoning County Prosecutor's office.
The charges stem from a 2010 incident in which prosecutors say Madison and several co-defendants shot a child in both legs while she sat in the back seat of a relative's car at a convenience store on Logan Avenue.
Witnesses told police a tan vehicle containing four men drove down Saranac Avenue west of Logan with someone firing shots at the car containing the child.
Family members said the child and other family members had been headed to a local swimming pool. The family had piled into several cars to go to the recreation facility.
Madison, before entering into the plea agreement, was free on a $50,000 bond but ended up back in common pleas court and ultimately back in jail because he could not follow the rules placed upon him while out on bond.
As a part of his bond, Madison was placed on electronically monitored house arrest where his movements were limited to his home. Court documents say Madison violated his requirement to stay home on numerous occasions.
Judge James C. Evans of Mahoning County Common Pleas Court issued an arrest warrant for Madison on Oct. 29, 2010. The judge then ordered he be jailed without bond.
Authorities could not explain how Madison was released from jail after entering into the plea agreement.
Madison also pleaded guilty to obstruction of justice earlier this year.