Jury acquits Dionte Robinson of murder charges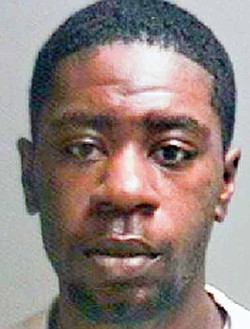 Photo
Forewoman states 'prosecution had holes in its story'
YOUNGSTOWN
With the jury forewoman citing weaknesses in the prosecution's case, an eight-woman, four-man jury acquitted a 19-year-old man of all charges in the Aug. 6, 2010, shooting death of Anthony Harrison, 20, of Chambers Street, Campbell.
After five hours of deliberations at the end of a 21/2-day trial, the jury acquitted Dionte Robinson, of Elliot Lane, of murder, attempted murder, felonious assault and tampering with evidence Wednesday.
The attempted-murder and felonious-assault charges pertained to a friend of Harrison, who was shot in the leg on Tremble Avenue near 13th Street in Campbell as the pair walked home from a church festival.
The trial was before Judge R. Scott Krichbaum of Mahoning County Common Pleas Court.
"The prosecution did have a lot of holes in their story, and we could not put him at the scene," Rebecca English of Youngstown, jury forewoman, said of Robinson.
English said the wounded survivor testified he didn't know who shot him; there was no testimony from any eyewitnesses who said they saw Robinson commit the crimes he was charged with or even put him at the shooting scene; and a jail inmate testifying for the prosecution in exchange for a leniency recommendation had questionable credibility.
The prosecution's DNA evidence "was not convincing," English added.
Robinson's lawyer, David J. Gerchak, said he believed the acquittal was due in part to the mixture of DNA from multiple people on sweatshirts and a firearm found behind a building near the shooting scene.
Robinson's brother and co-defendant in this case, Dreon A. Williams, 18, also of Elliot Lane, is scheduled for a jury trial on identical charges before Judge Krichbaum beginning Oct. 17. Police believe the motive for the shooting was robbery.
Jennifer L. McLaughlin and Robert J. Andrews, assistant county prosecutors, declined to comment after the Robinson verdict, with McLaughlin saying she didn't want to comment because the Williams' trial is pending.