State rejects Betras' elections board bid, calling Democrat leader 'not competent'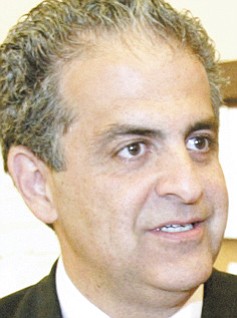 Photo
David Betras, Mahoning County Democratic Party chairman.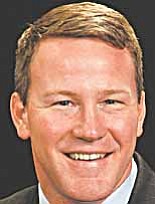 Photo
Ohio Secretary of State Jon Husted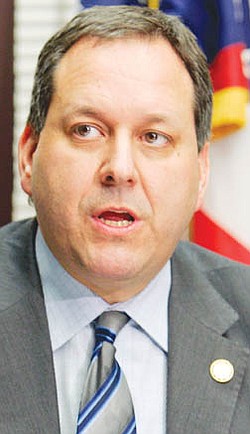 AP

Photo
Former Ohio Attorney General Marc Dann
YOUNGSTOWN
In a scathing letter rejecting Mahoning County Democratic Party Chairman David Betras as a county board of elections member, the secretary of state calls him "not competent."
Secretary of State Jon Husted, a Republican, cites Betras' "wrongful conduct" as treasurer for ex-Attorney General Marc Dann's transition account.
Husted wrote in the three-page letter to Betras: "Regrettably, I have reason to believe that, if appointed, you will not be a competent member" of the board of elections.
"I take issue with his statement that I'm not competent," Betras said. "I was never accused of wrongdoing. It's fiction and it's partisanship. It impugns my character."
Betras also takes issue with Husted's decision to reject his nomination to the board of elections without bothering to contact him to ask about his time as treasurer of Dann's transition account.
Both the Ohio Ethics Commission and the state Inspector General investigated Dann's transition fund to raise money between the time Dann was elected attorney general in November 2006 and when he took office two months later.
Dann used the account "as he pleased," the inspector general wrote, with Betras as its treasurer.
Betras said the inspector general told him he was never the target of an investigation. Betras added he did nothing wrong and volunteered to testify against Dann, his former law partner, if necessary.
After lengthy investigations, the only conviction related to the account was part of a misdemeanor ethics count against Dann in Franklin County Municipal Court on May 7, 2010, for improperly giving $5,000 from the account to Anthony Gutierrez.
Dann resigned as attorney general May 14, 2008, under pressure after being accused of running an unprofessional office filled with cronyism and inappropriate sexual behavior. Dann served in that job for less than 17 months.
The ethics commission report states Dann directed Leo Jennings III, his communications director and close friend, to have Betras write the $5,000 check as a loan to be repaid.
Betras said he had no idea there was anything wrong with the $5,000 check.
"I assumed at the time it was for work [Gutierrez] was doing," Betras said. "I don't know how [Husted] makes the connection with that check and being incompetent. It's unbelievable. This was done to embarrass me."
Matt McClellan, Husted's spokesman, said: "From our standpoint, as treasurer of an organization charged with serving as the fiduciary agent, Betras signed his name and ignored that duty. That's not the type of individual the secretary of state wants on the board of elections."
Betras, an attorney, said he's going to hire lawyers and decide his next step — possibly appealing Husted's decision to the Ohio Supreme Court.
In the letter, Husted wrote that the county Democratic Party's executive committee may submit a recommendation for another appointment for the board position to him by next Monday.
If no nominee is selected by then, Husted can select a board member for the term that expires Feb. 29, 2012, McClellan said. The person appointed must be a Democrat.
If a lawsuit is filed, McClellan said he wasn't sure about the time line for a recommendation.
Ohio Democratic Party Chairman Chris Redfern said he was "extremely disappointed" by Husted's decision. Redfern said the decision is "baseless, smacks of politics and is a disservice not only to Mr. Betras but to the voters of Mahoning County."
Even before the county party's executive committee recommended Betras on Sept. 17, there was talk that his time as treasurer of Dann's transition account would sink his nomination. A reporter with The Vindicator specifically asked Husted about the situation when he was in Youngstown on Sept. 12. Husted declined to comment at the time.
Michael Morley, who served on the board for 15 years, resigned Sept. 19 to allow Betras to take his place.
The job pays about $15,000 annually with full health-care benefits.