Details emerge in grisly slayings of couple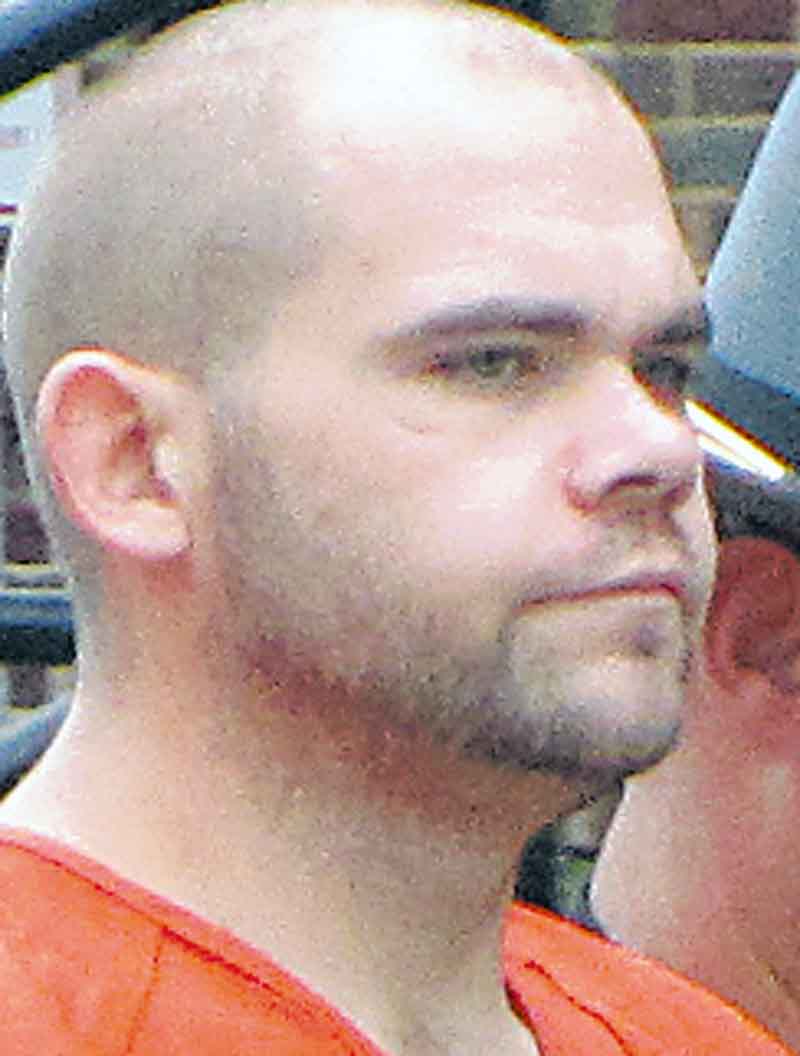 Photo
By Ed Runyan
WARREN
Louis R. Mann told police he strangled his mother with a clothesline during an argument, then "took out 31 years of rage" on his father by hitting him in the head with a flashlight and shooting him.
Later that day, Mann drove a woman to his parents' Jefferson Street Southwest home and showed her the bodies of Frances M. Mann, 53, and Philip J. Mann, 59.
Louis Mann, 31, was arrested Saturday, the day after the homicides, and was in Trumbull County Common Pleas Court on Monday afternoon, charged with two counts of aggravated murder.
He is being held in the Trumbull County jail on $3 million bond and could be charged later with capital murder, meaning he could face the death penalty.
Louis Mann, who had been living with his parents since his release from the Trumbull County jail the previous Tuesday, was cooking a hamburger when he and his mother got into a dispute over Louis Mann's child, Mann told police.
"Louis said he became enraged and grabbed a clothesline from on top of the refrigerator and strangled his mother to death," according to an affidavit filed with the court. Mann said he covered her body.
Frances Mann's body was found with a blanket over it, a clothesline still around her neck.
"Louis then stated ... that his father came into the room with a .22 bolt-action rifle. Louis stated ... that he got the gun away from his father. Louis then stated he picked up a Mag flashlight and 'took out 31 years of rage on his father's head.' Louis then stated he shot his father," the affidavit said.
Mann, who said he left the house with his father's yellow 1982 Cadillac DeVille, picked up Warren woman Atara Broadus and told her he wanted to "party," Broadus later told police.
Mann had blood on him, Broadus said, adding she asked Mann "why he was so upset and he stated, 'I'm going back to prison' and 'I killed someone,'" the affidavit said.
Mann and Broadus partied and used the hot tub at America's Best motel on Mahoning Avenue before Mann took Broadus to the Jefferson Street residence and showed her the bodies, Broadus said.
The two met up again Saturday and went to the Capri Motel on East Market Street in Howland, where Mann was arrested.
Earlier Saturday, Mann and his mother-in-law had visited Mann's wife, Tanya, in the Trumbull County jail. Mann told his wife his mom and dad were "gone," then he "made a slashing motion with his hand across his throat indicating they were dead," the affidavit said.
Mann had just served 33 days in the Trumbull jail before his release Sept. 27. It was the sentence for a trespassing offense out of Newton Falls. Mann has had addresses on Maple Street in Newton Falls and Logan Avenue and Parkman Road in Warren.
Mann was convicted of felony breaking and entering and receiving stolen property in November 2010 in Trumbull County Common Pleas Court and sentenced to probation.
Mann was brought back to common pleas court Monday afternoon, where he was advised of a criminal complaint filed against him by the Trumbull County Prosecutor's Office and bond was set.
Chris Becker, assistant county prosecutor, said it is customary for the prosecutor's office to present a case such as this — one with the potential for capital punishment — to a county grand jury. Becker said he would expect this case to follow that route.
Mann was arraigned earlier Monday in Warren Municipal Court on a felony drug-possession charge that arose from drugs found at the Capri Motel when Mann was arrested Saturday.
Judge Thomas Gysegem entered an innocent plea for that charge and said Mann wasn't eligible for bond because the Trumbull County Adult Probation Department had placed a hold on him for a potential violation of the terms of his probation.
Dr. Humphrey Germaniuk, Trumbull County coroner, performed an autopsy on the body of Frances Mann on Monday and reported that her cause of death was homicide as a result of strangulation. An autopsy on Philip Mann had not been completed as of Monday afternoon.
Mann's mother-in-law, Brenda Carnes, went to the Warren Police Department at 1:45 p.m. Saturday to ask them to check on Philip and Frances Mann at 1686 Jefferson St. SW.
When police arrived, they found the bodies in the living room, covered by blankets — Frances Mann on a mattress on the floor, the body leaning against a couch; and Philip Mann curled up on the floor. Both were dead. A shell casing was near Philip Mann's body.
Police found a .22-caliber rifle leaning against a living room wall, a spent shell casing and blood spatters on the wall and ceiling, Warren police said. They recovered two flashlights in the room, one a Mag light.
Police spokesman Sgt. Jeff Cole said he had no information on the type of injuries visible on the bodies.
Louis R. Mann was arrested at 6 p.m. Saturday at the Capri Motel. He and Broadus had been there since about 2 p.m. Broadus has not been charged.
Jefferson Street residents interviewed by The Vindicator on Monday said Philip and Frances Mann had lived there about six months.
The 875-square-foot residence is valued at $19,500, according to the Trumbull County Auditor's Office, and is owned by Perry Postlewaite of Warren.