Honoring YSU's '91 champions
1991 Schedule/Results
Regular season
Sept. 7 — YSU 24, Edinboro 0
Sept. 14 — Delaware State 33, YSU 29
Sept. 21 — YSU 57, Morgan State 22
Sept. 28 — YSU 59, Northeastern 7
Oct. 5 — YSU 16, Stephen F. Austin 9
Oct. 12 — Akron 38, YSU 24
Oct. 19 — Liberty 10, YSU 8
Nov. 2 — YSU 19, Georgia Southern 17
Nov. 9 — YSU 28, James Madison 21
Nov. 16 — YSU 40, Slippery Rock 21
Nov. 23 — YSU 27, Towson State 17
Playoffs
Nov. 30 — YSU 17, Villanova 16
Dec. 7 — YSU 30, Nevada 28
Dec. 14 — YSU 10, Samford 0
Dec. 21 — YSU 25, Marshall 17
John Bassetti Reflects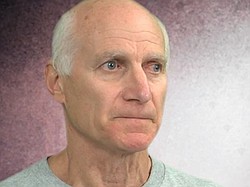 Video
The Vindicator Sports Writer John Bassetti reflects on covering YSU football in 1991 when the Penguins won their first national championship.
1991 YSU Team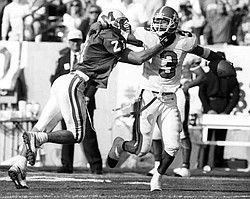 Gallery
1991 Football Roster
2-Lester Weaver (DB) Tampa, Fla.
3-Andre Ballinger (WR) Youngstown
4-Darren Morgan (PK) Coal Grove
5-Don Zwisler (WR) Akron
6-Trent Boykin (WR) Kent
7-Reginald Brown (DB) Cleveland
8-Mike Rekstis (RB) Bay Village
9-Ray Isaac (QB) Youngstown
10-Nick Cochran (QB) Girard
11-Derek Pixley (DB) Youngstown
12-Mark Brungard (QB) New Middletown
14-Jeff Wilkins (PK/P) Austintown
15-David Newby (DB) Farrell
17-Dave DelBoccio (DB) Youngstown
18-Mike Book (DB) W. Portsmouth
19-Ian Viets (K) Fredericktown
20-Terica Jones (DB) Youngstown
21-Dave Roberts (DB) Glassport, Pa.
22-Leo Hawkins (RB) Austintown
23-Russ Pernus (WR) Painesville
24-Herb Williams (WR) Boardman
25-Tamron Smith (RB) Youngstown
26-Malcolm Everett (DB) Lakeland, Fla.
27-Ramon Amill (DB) Youngstown
28-Brian Cornan (LB) Ravenna
29-Shawn Long (DB) East Liverpool
30-Rodney Smith (DB) Youngstown
31-Jeffery Johnson (LB) Bay Village
32-Mike Albrecht (WR) Brecksville
33-Randy Smith (RB) Buffalo
35-Tom Dillingham (LB) Wilkins Twp., Pa.
36-Jeff Powers (LB) Austintown
38-Anthony Naples (RB) Warren
39-Chris Kross (FB) North Olmsted
40-Tom Rakovec (LB) Brookpark
41-Brett Greer (DE) Youngstown
42-Mack Gilchrist (DB) Youngstown
43-Dean Congemi (WR) Poland
44-Darnell Clark (RB) Canton
45-Michael Ghent (RB) Ramstein, Germany
46-Ryan Wood (LB) Loveland, Colo.
48-Alfred Hill III (LB) Canton
49-Larry Bucciarelli (P) Austintown
50-Matt Byer (OL) Akron
51-Chad Rosko (C) Canfield
52-Michael Simonsic (OT) Los Alamos, N.M.
53-Steve Six (C New Cumberland
55-Ron Brown (LB) Burgettstown, Pa.
56-Reginald Lee (LB) Miami, Fla.
59-Jeff Lamparski (OL) Bay Village
60-J.T. DelGarbino (NT) Liberty
61-Pat Danko (NT) Warren
62-Drew Gerber (OG) Wooster
63-Andrew Gracan (LB) Gibsonia, Pa.
64-Mike Nezbeth (LB) Warren
65-Curt Gonya (C) Fremont
66-Craig Kertesz (OG) Bay Village
67-Sam Mosca (C) Youngstown
68-William Norris (DL) Youngstown
69-Joseph Nohra (C) Youngstown
70-Paul Kokos Jr. (OT) Steubenville
71-Michael Crum (OG) Grafton
72-Brian Householder (DE) Wellsburg, W. Va.
73-George Tomasch (OT) North Olmsted
74-Matthew DeVicchio (OG) Youngstown
75-Rob Robes (DE) McKees Rock, Pa.
76-Brian Wishak (OT) McDonald
77-James Panozzo (DE) Warren
78-Raymond Miller (OT) Mansfield
80-Richard Bowers (TE) Steubenville
81-Ron Strollo (TE) Austintown
82-Marcus Evans (LB) Forest Park
83-John Quintana (TE) Oberlin
84-Brian White (NT) New Kensington, Pa.
85-Chris Vecchione (LB) Youngstown
86-Aaron Kondrad (WR) Hubbard
87-Sean O'Neil (PK) Boardman
88-Aaron Green (TE) Painesville
89-Kevin Brown (LB) Youngstown
91-Leo Hudson (WR) Youngstown
92-David Quick (NT) Mentor
93-John Engelhardt (DE) Boardman
94-Jamie Willis (TE) Berea
95-Demario Ridgeway (DE) Hornell, N.Y.
98-David Burch (LB) Syracuse, N.Y.
99-Dan Colville (DE) Monaca, Pa.
Coaching Staff
Head Coach Jim Tressel
Assistant Coaches: Ken Conatser, Don Treadwell, Mark Asher, Jon Heacock, Brian Moore, Mark Snyder, Herm Jackson, Bob Stoops, Eric Meek, John Klacik, Robbie Andrews, Doug Phillips, Ed Strauss and Bob Dove.
Source: Roster from 1991 Playoff program vs. Samford
At Saturday's home game against South Dakota State, Youngstown State will honor the 1991 national championship team — the school's first.
Vindicator sports writer Joe Scalzo recently spoke with former YSU coach Jim Tressel and five players from that of that team: senior quarterback Ray Isaac (a Rayen High graduate), senior tight end Ron Strollo (Fitch), senior linebacker Kevin Brown (East), junior linebacker Chris Vecchione (Mooney) and sophomore running back Tamron Smith (South). Of the 90 players on the roster, 39 attended high schools in either Mahoning or Trumbull County.
Ray Isaac: I think the '91 tone was set in 1989. Coach Tressel brought me in and told me he wanted to be in the upper echelon of [I-AA] like Florida A&M, Eastern Kentucky and Georgia Southern and that he wanted to go start playing those teams.
Kevin Brown: I remember coming in as a freshman when I was being recruited by YSU and someone had written on the wall that the season goal was winning the conference. After my freshman year, it seemed like the coaches and the team realized we had to set our goals higher. Our goal was the national championship.
Youngstown State started the 1990 season 11-0 but lost to Central Florida, 20-17, in the first round of the playoffs.
Ron Strollo: The 1990 season came to an abrupt end. It was disturbing and that was something that lived with you all offseason. So our expectations were really, really high coming into the season.
Tressel: We kind of came to the conclusion that we were looking too far down the road and not getting better as the season went on. Our slogan that year was RYFP: Reach your full potential.
Chris Vecchione: In 1990, as well as 1991, the expectations were that we were going to win the national championship. That didn't happen right away. When I first came in 1988, there were a few guys on the team who would tell me, "Oh, we can't compete with teams like Georgia Southern." And I was like, "What do you mean we can't compete with them? We can take on anybody." I think it took Coach Tressel a few years to start changing the attitude.
Isaac: Of the 1989, 1990 and 1991 teams, I believe our best team was probably the 1989 team. Then the 1990 team. I don't believe the 1991 team was as talented as the previous two. I'll probably get tarred and feathered for saying that. But we were able to compete at a high level and had the experience.
Vecchione: The 1990 team was a very talented team but certainly the talent and the desire were more apparent on the 1991 squad.
Brown: We learned a lot from 1989 and 1990. By 1991, we knew what it took to win. And I think for the seniors on that team there was a sense of urgency. We were out of time.
After starting the season with a 24-0 win over Edinboro, the eighth-ranked Penguins lost at Delaware State 33-29 in Week Two.
Strollo: Offensively, I don't think they could stop us. But they ran the Wing-T and our defense couldn't stop them. We had a lot of young guys out there and they were getting blocked from all different angles and they kept gashing us for big yards. It was a clear upset. In my opinion, we were a much better team.
Brown: I think some guys were taken aback by the whole environment. That's a game we should have won. We were more talented than those guys.
The Penguins then posted easy home wins over Morgan State (57-22) and Northeastern (59-7) before traveling to Nacogdoches, Texas, to play Stephen F. Austin, winning 16-9.
Isaac: That was a brutal game. Brutal. Coach Tressel kept saying he wanted to keep running the option because he wanted to do an option pass. I was like, "You need to get somebody to block these cats."
YSU then lost at Akron, 38-24, briefly losing Brown and Smith to knee injuries. They followed it up with a stunning 10-8 loss to Liberty on Homecoming weekend.
Smith: My dad suffered a brain aneurysm a few days before the Akron game. He was an ironworker and he was working on a bridge in East Liverpool when he collapsed. It happened on Thursday morning and my family rode down there while he was in the hospital and a couple of the guys came with me. He was there but he wasn't there no more. For me, personally, I didn't want to play in the Akron game. I was kind of lost at that point. I ended up getting hurt on the third play and it was around 1:15 [p.m.] and my dad passed around 1:15. I knew something was wrong and it wasn't just my knee.
Tressel: The whole next week leading up to the Liberty game, we were all wrapped up in Tamron's dad's funeral. It was a sad time.
Smith: A lot of the guys on the team from Florida would come over to our house for Thanksgiving and my dad would always look out for them. His funeral was tough for a lot of guys. I think it bonded us for the rest of the season.
Vecchione: Akron was a game that probably set us back a little bit. I think that Liberty loss was because that Akron loss beat us down a little bit. Liberty was a team we knew we should have beaten. I remember the frustration of knowing, "Dammit, we've got to win the rest of our games now to get in the playoffs."
Tressel: Ray Isaac, after that game, I kind of gave him an ultimatum: Either you play better or Nick Cochran is taking over.
Now 4-3, YSU had an open week before heading to Statesboro, Ga., to play two-time defending national champion Georgia Southern, which was also 4-3. Neither team could afford another loss.
It would be the turning point of the season and, arguably, the program.
Strollo: What's hard to look back at now is, to play Georgia Southern at Georgia Southern was almost a guaranteed loss. That's where I think Coach Tressel did a magnificent job keeping us together. In my four years of playing with him, that two-week period stood out more than anything. Although we had a small senior class and maybe not an extremely talented class, we had a lot of local guys that cared about it.
Smith: After the Liberty game, there was a little bit of bickering because a couple guys weren't carrying their weight. Tress did keep the team together. We had a couple really good practices that week. That's when "The Colonel" [Isaac] really started playing well and the offensive line started jelling.
Brown: Coach Tressel asked me the night before [the game] to speak the next morning. I tried to write a speech and I ended up throwing it out. I wish I could give you word-for-word [what I said], but I just talked about how it was a do-or-die, now or never moment. We were out of time.
Vecchione: Kevin Brown was one of the quietest senior captains you'll ever meet. But he stood up there crying at the table, saying, "We are the best team and we talked about winning a national championship all year long and it's slipping away." It had a tremendous impact on all of us.
Smith: Coach Tressel had a friend of his named Doc Spurgeon talk to us before the game and he had some cards and he was talking about how the deck was stacked against us. He said they have all the aces but we had the king of clubs, the queen of clubs, the jack of clubs and the 10 of clubs. And it all came down to this last card. Ray Isaac's number was No. 9 and Doc said, "It's all gonna come down to No. 9. If he plays well, you're gonna win."
YSU jumped out to a 19-3 lead entering the fourth quarter. The Eagles scored two touchdowns but were stuffed on a two-point conversion try with 5:40 left. YSU never gave them the ball back, converting two fourth downs to run out the clock.
Brown: We had a couple hours of free time [the night before] and the people in that community were telling us, "You guys are about to get beat." They were so confident. And we were like, "All right, you're going to see."
Strollo: A lot of the good teams, including Georgia Southern, just assumed they were going to beat us. By the time they found out we were pretty good, it was too late.
Tressel: Georgia Southern was 53-2 at home and they said it was because of the magic of [nearby] Eagle Creek River. Every week they would pour some water from Eagle Creek and put it on the field. So we said, We're going to go down and beat them and get some of that Eagle Creek water and mix it with some Mahoning River water and take it back down to the national championship game.
Brown: Once we beat them, we pretty much felt like we had a sense of destiny.
Isaac: After we beat Georgia Southern ... they put the cameras in my face and I told them we were going to win the championship.
Bolstered by the victory, YSU ran off three straight wins to end the regular season against James Madison (28-21), Slippery Rock (40-21) and Towson State (27-17). The Penguins made the playoffs with an 8-3 record and despite being the 13th-ranked team in the country, earned a home playoff game against seventh-ranked Villanova.
Strollo: I remember going to the playoff show and at that point, as a senior, all I wanted was another opportunity to play another game. I didn't want the season to end that way because we were starting to feel pretty good about how good of a team we are. And the thing I remember most was seeing our name pop up and being so happy and going back to the dorm and not even realizing until later that night that we got a home bid.
Tressel: It was Thanksgiving weekend and we felt like we could get a good crowd and Villanova was kind of the opposite. They were concerned they were going to lose a lot of money because you had to guarantee X amount of income. It wasn't just seating. Our athletic director, Joe Malmisur, rolled the dice and put in a healthy bid and that enabled us to get the home game.
Isaac: I didn't think we were gonna get in. Then we got in and Villanova had the higher seed and had to come to us. I thought that was crap but I'll take it.
Vecchione: That showed the Youngstown fan base. I think we promised we would bring in 14,000 [actually 9,500] fans as part of that deal and that was the loudest [9,500] fans I ever heard in my career.
Villanova took a 16-7 halftime lead but YSU 17-6 won on a 33-yard field goal by future NFL kicker Jeff Wilkins with seconds left. The key play was a 41-yard pass from Isaac to Herb Williams on fourth-and-11 with less than two minutes left.
Isaac: Superb Herb Williams. The only time he couldn't catch the ball was when girls were around. Other than that, I could throw it anywhere near him and he'd catch it. In all the years I played — and I played in 43 games — I thought Villanova's defense was the most brutal defense I faced. They really brought the wood.
YSU then traveled to Reno to play top-ranked Nevada.
Strollo: They had this huge student section in the end zone and the whole pregame we were getting taunted and I think our guys actually got fired up over that. Throughout the pregame and much of the first half, there were announcements over the P.A. about national championship travel packages. They had that kind of confidence.
Tressel: They were ranked No. 1 and they said they were going to win a I-AA championship and then go on to Division I. In my mind, they had already forgotten about our game.
YSU led throughout but, trailing 30-28, the Wolfpack had a chance to win on the game's final play. But kicker Rick Schwendinger slipped, missing a 27-yard field goal wide left.
Isaac: Oh man, he wasn't even close. He kicked the track. After that, I said we're going to win this whole thing.
Vecchione: Defensively, we knew we had that kicker shook because we had blocked an extra point and we were getting in there every time. I think once he missed that kick, we started to notice we were a team of destiny. We said, "There is something special going on here."
Strollo: At that point, you felt like it was meant to be. That was a team that probably was better than us but they had so much confidence that by the time they realized they were in a game, it was too late.
In the semifinals, YSU returned home to play Samford. A then-record crowd of 17,003 came out for a brutally cold game that the Penguins won 10-0.
Tressel: It had to be a below zero wind chill. Those boys from Alabama didn't like that.
The key play came late in the first quarter when Chris Vecchione returned a fumble six yards for a touchdown.
Vecchione: Kevin Brown just smashed their running back and took the quarterback with him. I knew Kevin was blitzing so I was holding my man when I saw the football. Nobody else saw [the ball] and I kind of couldn't believe it. The fumble went past the line of scrimmage and back then, if it happened behind the line of scrimmage, you couldn't advance it. I just scooped it up and ran with it. I can remember Tressel's exact words when I got off the field, "Great awareness, Vech."
Isaac: I'm going to be honest, I overlooked Samford because I had never heard of them. They had just come on the scene and I wasn't impressed. But that was a war. It was pretty easy for me, though. I handed it to Tamron Smith 46 times.
Smith: I could have carried 146 times.
YSU then traveled back to Statesboro, Ga., to play Marshall in the Dec. 21 national championship game.
Tressel: I brought the water back down and sprinkled it in the end zone.
Strollo: I remember walking through the city of Savannah and we had some free time and we saw the guys from Marshall wearing new sweatsuits and we were hearing, "Oh yeah, they gave us this much spending money." And we didn't have anything. Not that we had any expectation of getting a new sweatsuit. And I remember they had a clambake for the teams and I heard the Marshall kids saying, "Yeah, our coaches barely spent any time looking at the film. You guys only run three plays." And they were probably right. We ran dive and we ran option.
Smith: For me personally and a lot of guys on the team, we felt we deserved to be in that spotlight. We were supposed to get blown out but couldn't nobody convince me we wasn't good enough to be in the national championship game. I remember CBS had this theme music for all their games and we were whistling it all week. I was fired up and ready to play on Monday.
Marshall took a 17-6 lead after three quarters thanks to two TD passes from Thundering Herd QB Michael Payton.
Vecchione: I don't think one person thought we weren't going to come back. Being down was not an uncomfortable position for us.
Tressel: The one thing I knew about our kids was they believed in each other. They never got shook. We had been behind in a lot of games and they always found a way.
Brown: We believed if the offense was struggling, it was the defense's job to get it done. At the same time, if the defense was struggling and we needed another touchdown, we felt like the offense would somehow find a way. There was just a believe in each other. I don't know if I can relay to you, but it's something I remember a lot.
Early in the fourth, Isaac hit Williams with a 33-yard TD pass to start the comeback.
Isaac: I had the X receiver and the Z receiver next to me in the huddle and we all held hands. And if we called a pass play, I'd squeeze the hand of the guy I was gonna look for first. Sometimes the guy whose hand I was squeezing was not the particular guy on the play Coach Tressel called. On that play, Tressel called Fake 37 X-comeback, a play where Trent Boykin runs an 18-yard comeback route and Williams runs the backside post. I faked the option to the boundary, set up to throw and Trent Boykins was wide open. But it was 17-6 and we had no momentum, so I threw the ball on a strike to Herb and he catches it for a TD. When I got back to the sideline, Coach Tressel asks me, "Did you see that Trent was wide open?" And I said, "Coach, I couldn't see him." He was only about 5-1 anyway. I had already predetermined that if anybody was going to make a play for me, it was going to be Superb Herb.
I haven't told Coach Tressel to this day [that I knew Boykins was open]. Once he sees this article, he's going to call me.
Fullback Ryan Wood and running back Tamron Smith added touchdown runs to make it 25-17 — Boykins caught a 56-yard pass to set up the first touchdown — and Marshall's last-second pass was knocked down by Malcolm Everette in the end zone to secure the win.
Smith: I remember being in the huddle around the 4 or 5 yard line with like two minutes left in the game. And I'm like, "Man, all y'all got to do is sell out on this one play. If you do, we're gonna win this game." We ran Dave [the team's favorite off-tackle play] and the blocking was perfect and I hit it right where I was supposed to hit it. After I scored, I looked into the cameras and felt spiritual at that point.
Vecchione: I remember both the offensive line and the defensive line — neither of us had any energy left on that last play. There was very little blocking and very little rushing. It was just a desperation play.
Isaac: That day happened so fast. I often look back on that season and that year took me by storm. I tell people all the time we should have won in 1990; it took six weeks to get over that one. I was too young. We should have went to three national championship games [from 1989-91] and Tressel should have at least two more titles than he does.
The Penguins returned home to a frenzied welcome at the airport, then had a parade through downtown. They won on to lose the 1992 national title game against Marshall, then won in 1993 and 1994.
Strollo: I played baseball, basketball and football [at Fitch] and I was never able to finish a year saying I was the best. And for me, it was great feeling like I ended my athletic career being able to say we were the best. We had a parade through downtown and it was jam-packed. And with all the celebrations that followed, you got a sense of what it meant. What that stretch meant to the community.
Tressel: The thing I remember most was it took forever to get through the airport because there were thousands of people there. And I remember finally getting to the bus and there was this old gentleman there, who had to be in his 80s. And he was crying and he told me, "This is the greatest day of my life since VE [Victory in Europe] Day." I'll never forget that.
Vecchione: We just had so many local guys and I think it showed the best of the town. You could look at all the local faces and say, "This is Youngstown. These are our kids." After the championship game, I remember Ron Strollo wearing his letterman jacket at the mall and he had to take it off because so many people came up to him and thanked him. I had former teachers of mine saying, "Do you know what you did for this town?" And their faces were glowing.
Of course, I don't think we realized it at the time. But we do now.