Harry Meshel returns home after surgery, health issues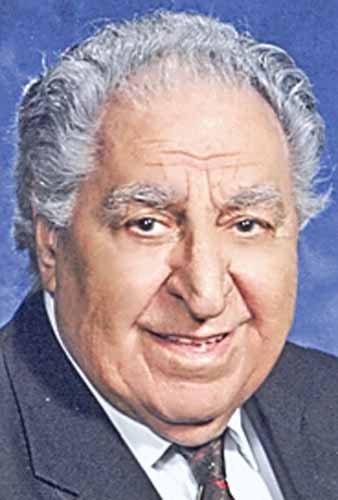 Photo
YOUNGSTOWN
Local political icon Harry Meshel, who's had serious health issues since the beginning of the year, is returning to his West Side home after several months in hospitals and assisted living.
"I'm back in pretty good shape," Meshel said Friday from a Youngstown assisted-living facility. "I'm feeling like a million dollars."
Meshel, 87, had surgery in January and February to remove polyps.
"I failed to follow all the steps and requirements to get well — taking medication and getting enough rest and exercise," he said. "I was physically weakening and felt worse."
Meshel went to ValleyCare Northside Medical Center in March and then transferred to the Cleveland Clinic, spending three months in those two hospitals.
"I had a half a dozen things wrong with me," he said. "From pneumonia to problems with my kidneys, heart, blood. They were telling me I was lost."
But after months in a nursing home and an assisted-living facility, Meshel said he feels considerably better.
Meshel said he still has to take it easy. He was unable to attend a Friday event at the William Holmes McGuffey Elementary School to receive the Pioneer Award from the William Holmes McGuffey Historical Society because he no longer drives and he is unable to stand for long.
"I also am cutting back on all my running around," he said. "I'm going to cut out stuff like running errands for people and organizations. I need to take care of myself."
Meshel said he is not resigning from the Youngstown State University board of trustees, and is excited to return to campus next week.
Meshel of Youngstown is a former Ohio Senate president, majority and minority leader as well as a former Ohio Democratic Party chairman.
More like this from vindy.com