Vindy.com to launch fracking page; chamber to host shale conference
Staff report
YOUNGSTOWN
Fracking Introduction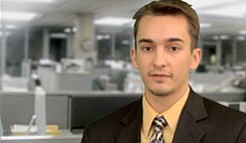 Video
Karl Henkle highlights key issues of Fracking and how it affects residents of the Mahoning Valley.
Black Friday has come and gone, a much needed boost for American businesses.
But now it's time for the Mahoning Valley to shift to another kind of black — shale — which soon could help its long-struggling economy.
Today marks the start of an informal "Shale Week."
The Youngstown/Warren Regional Chamber hosts the first Ohio-based Utica Shale conference and expo Wednesday at the Covelli Centre.
The Vindicator will launch its new fracking page this week on Vindy.com. It will act as a source for everything related to the Utica and Marcellus shale drilling industries.
The page will have weekly informational videos, documents, graphics and stories to keep you informed of the latest news and projections for what some are calling Ohio's next big industry.
At the expo, national and local companies will be on hand to show off products used throughout the Utica and Marcellus shale supply chains.
Though the late-afternoon conference and expo is already sold out, there are still opportunities for the public to attend free morning sessions — from 10 a.m. to 1 p.m. — to learn more about the industry.
Trina Rauscher Cooper, human resources director for V&M Star, will discuss the latest on the company's new mill and its search for skilled workers.
Michelle Ball of the Ohio Department of Job and Family Services will inform the public on how to learn the skills necessary for potential careers in the field.
Jeffrey Dick, geology department chair at Youngstown State University, will give a "fact or fiction" presentation on fracking, a process in which water, chemicals and sand are blasted into rocks thousands of feet below the ground to unlock natural oil and gas.
Fracking has been a point of contention for many area residents who fear the process could contaminate their drinking water.
Atty. Eric Johnson of Johnson & Johnson will give landowners the rundown on their legal rights when it comes to fracking.
For more information on the event, visit www.regionalchamber.com/young2011.