Valley drilling on the move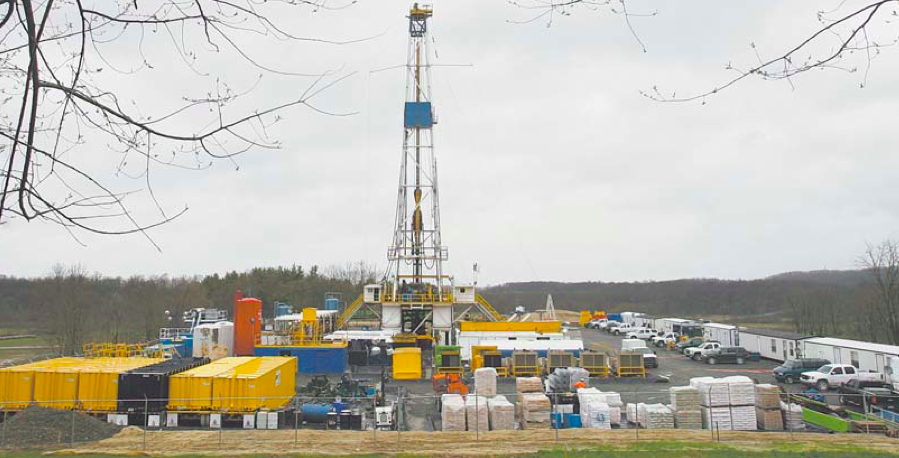 ---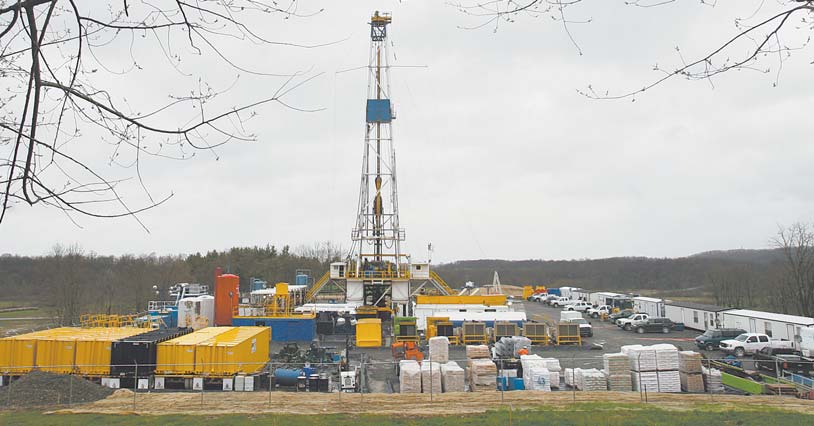 Photo
Oil-drilling derricks such as this one, outside Carrollton in Carroll County, could soon start appearing throughout the Mahoning Valley, based on an uptick in signed leases, especially in southeast Mahoning County. The boom in such leases has begun to spread to western townships.
By Karl Henkel
YOUNGSTOWN
Like a well-structured house, the Mahoning Valley oil and gas foray started from the bottom.
And after a leasing bonanza for much of the past two years in Columbiana County, recent activity in Mahoning and Trumbull counties is building upon that foundation.
Companies could soon blow the roof off the oil and gas boom. The Associated Landowners of the Ohio Valley, a nonprofit landowner advocate, is prepared to offer 75,000 acres of Trumbull County land — the single-highest one-county acreage total in Ohio — to the highest bidder.
If an agreement is reached, presumably with an oil and gas giant, it would follow a northeasterly trend of lease acquisitions in the Valley.
Research by The Vindicator of lease agreements shows that big shale players such as Chesapeake Energy Corp., after starting in Columbiana County, quickly gobbled up land in western Mahoning County and now has targeted the county's eastern townships.
Springfield, Green, Beaver and Poland townships have been the most heavily sought after, according to Vindicator research of Mahoning County lease agreements.
Of the 1,339 lease agreement signed in the county this year through Oct. 31, 889 of those have been inked with Chesapeake, and half have been signed in those four townships.
Springfield leads all townships with 141 signed permits; Green has 128, Beaver has 114 and Poland has 63.
Landowners in the southeast corridor of Poland have reported heavy lease lobbying from Chesapeake.
Noralynn Palermo, Mahoning County recorder, has had a front-row seat to most of the leasing action.
Leases must be filed at the county courthouse for validation purposes.
"There have been people in here [from the oil and gas industry] for a year," she said. "But probably about three months ago, it really started."
It's a gradual shift away from the western townships including Milton and Goshen, which Chesapeake had previously focused on.
All 10 of Chesapeake's current drilling permits with the Ohio Department of Natural Resources are within those two townships, and it has already drilled a well in Milton.
That trend, as well as how much it will continue, is hard to document, said Bob Rea, president of ALOV.
"I don't know how to call this," he said. "I don't really see any pattern."
But in preparation, Rea and other ALOV board members gathered a few hundred Trumbull County residents for a meeting Saturday at W.D. Packard Music Hall in Warren to try to solidify parcels and acreages.
It is not known with whom ALOV will sign. In Trumbull County, Chesapeake has signed about 750 leases with county residents so far this year, the most of any oil and gas company.
Though most landowners would like the leasing process to move quickly so they can reap the benefits of bonus payments that could meet or exceed the $2,250 per acre that have been signed in other Valley leases, they appear content to wait for the best possible offers.
"Patience is important," said Thomas Elsea, who owns about 35 acres, 10 of which he wants to lease, in Hartford Township. "I'd rather do it right than do it fast."
Despite the volume of leases and proposed leases, it will not mean hundreds of derricks and drilling wells will appear throughout the Valley overnight.
About four wells can fit on a 640-acre plot, Rea said.