Police pursue leads in slayings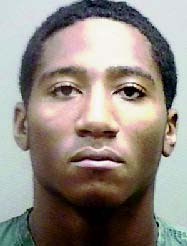 ---

Photo
YOUNGSTOWN
City police have theories for several recent homicides but declined to reveal them Thursday.
Capt. Mark Milstead said detectives have "a number of leads we're actively pursuing" in the Wednesday morning murder of Stephen Cortner, 30, and Shanell Jackson, 23, who were found shot to death in a residence at 2907 Mahoning Ave. on the West Side.
The Mahoning County Coroner's Office said Thursday that Cortner and Jackson died from gunshot wounds to the head.
Police also released the name of Wednesday's third homicide victim: Raymond R'amel Hayes, 20, was shot and killed on the city's East Side sometime between Tuesday afternoon and 10:30 a.m. Wednesday, when his body was found by a passer-by, according to reports.
Hayes suffered gunshot wounds and was found face-down in a lot on the corner of Knapp Street and Gerwig Avenue, police said.
Hayes was a person of interest but never a suspect in the Nov. 13 murder of Adam. R. Christian, 23, of Youngstown, Milstead said.
Christian was found lying on the sidewalk in the rear yard of an East Side apartment complex at 1483 Woodcrest Ave. The Mahoning County deputy coroner said Christian died of multiple gunshot wounds to the head and neck.
"We're continually working all homicide cases to develop persons of interest and suspects, and we are actively seeking those persons. We're looking for cooperation from witnesses," Milstead said.
A fourth person hit by gunfire Wednesday night was taken to St. Elizabeth Health Center and is alive. A hospital spokeswoman said she could not release said any information about the victim, Jawan Knox, 25, of Youngstown.
Knox was shot near the intersection of Avondale and South avenues about 11:10 p.m. Wednesday, reports state.
A witness told police he saw Knox near a gray car on Avondale Avenue and then Knox run away from the car and come under gunfire, according to reports. The same witness told officers he helped Knox to a nearby building to wait for assistance, police said.
Police recovered four shell casings at the scene and wrote in the report that "[Knox] was very uncooperative and advised officers that he did not wish to talk."
Knox is familiar to police because of prior arrests — including a roundup of South Side Soldier gang members in 2005.
He also is a person of interest in the Sept. 24 murder of Duane L. Colvin, 32, Milstead said.
Colvin, of East Florida Avenue, was found shot to death in a field at 10 a.m. between 463 and 471 Ferndale avenue.
Police also are investigating if Knox has any connection to or knowledge of 20-year-old Tequon Sharpe's Oct. 8 murder.
Detectives believe that the murders of Sharpe, Joshua Davis and Jerome Miller may be related, Milstead said.
Davis, 17, of 135 Willis Ave., was found shot in the face and groin and pronounced dead Sept. 18 at St. Elizabeth Health Center.
Miller was a person of interest in the murder of Sharpe and Davis but never named as a suspect, Milstead said.
Miller, also known as "Noodle," 22, was found shot to death Oct. 21 in the south parking lot of the Coconut Grove, 3229 South Ave.
Several of Sharpe's family members were present at the murder scene of Miller, reports stated.
Anyone with information about these homicides are asked to call Youngstown police at 330-742-8911 or anonymously at 330-746-CLUE. The city has recorded 22 homicides this year, compared with 19 at this time last year.