Ursuline's Reardon steps down
Team

| Record | Div. | Conf. |
| --- | --- | --- |
| 2/8 | Div. IV | Independents |


Photo
Dan Reardon, former Ursuline head coach
Ursuline vs. Cardinal Mooney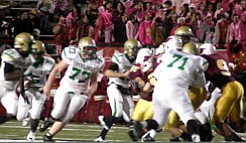 Video
Ursuline State CHAMPS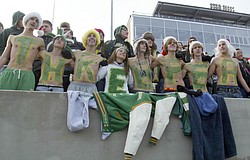 Gallery
URSULINE vs. COLDWATER

Video
Ursuline Vs. Coldwater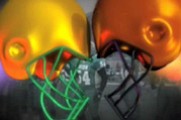 Video
Ursuline Vs. Liberty Benton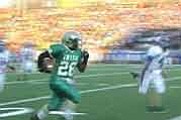 Video
YOUNGSTOWN
Dan Reardon certainly has a lot of fond memories of his high school football coaching years, but he's not done yet.
On Thursday, Reardon resigned as Ursuline High School's head coach in light of his wife's anticipated change in employment.
The 39-year-old Reardon said he broke the news to his players during a team meeting.
Reardon, who led the Irish to five playoff appearances and three consecutive state championships in his eight seasons, will remain a social studies teacher at Ursuline until he, too, lands another job.
"My wife was employed [in the development office] at YSU, but was laid off," Reardon said of his wife, Amanda, originally from the Columbus area. "So she had another opportunity at the University of Northern Colorado and accepted."
She's expected to start her new job in about a month.
The Reardons have three children.
Although Dan Reardon — 72 wins, 29 losses — is officially out of coaching, it shouldn't be for long.
Ursuline is one of only six schools in Ohio to win three consecutive football crowns.
"I don't anticipate being out of coaching," Reardon said. "I anticipate coaching next year. It's just a matter of getting a teaching and coaching job."
Early in his career, Reardon, a Canfield High graduate, was a student assistant at Ohio State for three seasons. He was also a graduate assistant with defensive coordinator Jon Heacock at Indiana.
Ursuline made the playoffs in 2004 in Reardon's first season as head coach, but went 1-1 in the postseason to finish 7-5 after bowing out to Liberty, 6-0.
The Irish had a 3-7 record in 2005, followed by a 5-5 season in 2006.
The first of four straight state title game appearances began in 2007, followed by Div. V state championships in 2008, 2009 and 2010.
The Irish narrowly missed a Region 17 postseason berth last month after posting a 4-6 record.
Reardon summed up his eight years:
"The Ursuline-Mooney rivalry games were great — win or lose — because of the magnitude. I'll never forget that.
"Just competing in those state championship games that we were fortunate enough to play in and win is something very few coaches and kids have a chance to do. So, to be able to do it multiple times, is memorable."