Published: Sun, November 6, 2011 @ 12:00 a.m.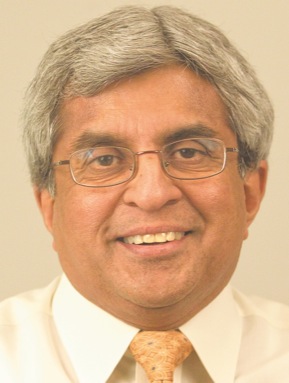 By Bertram de Souza (Contact)
Let there be no doubt that if State Issue 2 (a referendum on Ohio's new collective bargaining reform law) is approved by voters Tuesday, Republican Gov. John Kasich will take a national bow. He'll be on Fox television network, where he once worked, before statewide reporters even have a chance to get a comment from him.
Likewise, if Issue 3, the derisively labeled "Anti-Obamacare constitutional amendment," is rejected by Ohioans, President Obama's re-election campaign will spin the result as an affirmation of the Affordable Care Act. Obama's insiders will argue that the rejection is a major victory for the president, who will be challenged next year by Republicans bound to demonize "Obamacare." Ohio will be a battleground state in 2012.
But what happens if Issue 2, commonly referred to as Senate Bill 5, goes down in flames, as statewide polls over the past several months have indicated? Kasich will bear full responsibility for the loss and his stock as a national political figure will plummet. After all, the Republican governor and the Republican controlled General Assembly pushed through the collective bargaining reform law, which strips more than 300,000 public employees in Ohio of many rights they have enjoyed for three decades, to make a statement. After the GOP swept the statewide election in November 2010, relegating Democrats to political insignificance in state government, Kasich and the legislative leadership unveiled an agenda that has pulled Ohio to the right.
Redefining Ohio
On every major issue, from the budget, to job-creation, to the rights of public employees, to the redrawing of congressional and legislative district boundaries, the governor and his allies have sought to redefine the state.
Senate Bill 5 is an attack on the labor unions, and that has grabbed the attention of the nation. While Wisconsin Gov. Scott Walker, a Republican, was the first to take on the public employees, Ohio's important role in next year's presidential election has guaranteed Kasich a national platform — but only if the people of Ohio buy his argument that public workers are out of control and must be reined in.
Thus, while the governor dismisses any suggestion that Tuesday's election is actually a referendum on his 11-month tenure, the reality is something completely different. Anyone who has followed his political career and his stint as a television talking head on Fox would know that Issue 2 is about him.
The same can be said of State Issue 3 and President Obama. The constitutional amendment initiated by the tea party would block the federal or state governments from imposing any system of mandated health-care insurance. In other words, it's a preemptive strike against Obama's signature legislative accomplishment.
Approval of the amendment on Tuesday will be a reality check for the president. Indeed, the message from the voters of Ohio will resonate next year, when this state looms large as a must-win for both sides.
Republicans will build their campaign on the rejection of Obamacare, and the Democrats will have to assess just how much damage has been done to their political fortunes.
Passage of Issue 3 could force the Obama campaign to re-evaluate its presence in Ohio, especially if Issue 3 is approved in predominantly Democratic counties.
Finally, the election will be a test of the power and influence of labor unions in this country.
Major investment
Labor organizations have invested heavily in the campaign against State Issue 2, pouring millions of dollars into the effort to overturn the collective bargaining law. In so doing, they have locked horns with the Republican governor and the Republican controlled General Assembly over the rights of public employees.
Last November's general election lay bare the weakness of labor unions. Kasich's victory over Democratic Gov. Ted Strickland, who was seeking a second four-year term, and the GOP's sweep of the statewide offices was a clear indication of labor's fragmentation. While union leaders were warning their members that a Republican takeover would not be a good thing, many in the rank-in-file either stayed home or voted for the GOP slate.
The political ramifications of Tuesday's election are great, with Gov. Kasich, President Obama and, yes, the unions on the hot seat.