Help Hotline marks 40th anniversary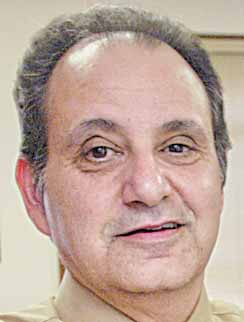 Photo
Help Hotline CEO Duane Piccirilli
Since its inception in May 1971, Help Hotline Crisis Center, which was honored during a 40th anniversary dinner Tuesday at The Lake Club in Poland, has served more than 2.5 million callers. Some highlights:
May 1971: Established as a six-hour-a-day drug hotline at St. Elizabeth Health Center.
1977 and 1978: Provides services during the severe 1977-78 winter, as well as to those who lost their jobs when the Campbell Works at Youngstown Sheet & Tube Co. closed.
August 1984: Survivors of Suicide support group gets under way.
1990: Begins the Cold Weather Emergency program, which runs from Dec. 1 to March 31, to assist people during the winter.
1997 and 1998: Begins to administer the Mahoning County Payee program, and establishes a full-time mental-health guardianship program respectively.
June 2004: Becomes a 211 information-and-referral center.
Nov. 15, 2006: The Drop-In Center on Youngstown's North Side opens, then houses the Housing Assistance Program and the Project for Assistance in Transition from Homelessness.
April 2010: Awarded $50,000 to buy a new phone system.
Source: Help Hotline
By Sean Barron
POLAND
Since the early 1970s, the Mahoning Valley has seen its share of major upheavals and change — the closing of numerous steel mills, the loss of thousands of jobs and a consistent population decline, to name a few.
One source of hope, however, has remained throughout the often tumultuous four decades: Help Hotline Crisis Center Inc.
Since the first call in May 1971, the agency has assisted more than 2.5 million people with everything from housing referrals to suicide prevention. Throughout that time, volunteers have been the lifeblood of the crisis center, which operates 24 hours a day, seven days a week.
For those and many other efforts, HHCC was honored during a 40th anniversary celebration Tuesday at The Lake Club, 1140 Paulin Road.
Nearly 300 staff members, volunteers, elected officials, mental-health professionals and others attended the 2 Ω-hour event, which highlighted and celebrated many of the HHCC's accomplishments.
The nonprofit agency's main purposes are to provide suicide prevention, crisis intervention, referral and support and counseling services; offer emergency assistance, referral and linkage to community resources; and promote and provide for the dissemination of information regarding human services, its mission statement says.
Other offerings include programs that focus on the needs of senior citizens, families that have children with special needs, victims of crime and those recovering from mental-health problems. Guardianship and payee programs also are available.
"At Help Hotline, you don't have to be a clinician to help other people," said Tracy J. Plouck, director of the Ohio Department of Mental Health and the event's keynote speaker.
Plouck, of Delaware, Ohio, used the analogy of brick and mortar to explain how the hotline acts as a conduit for linking needed services with callers, many of whom are dealing with long-term or sudden crises, depression, homelessness, foreclosures, job loss and other difficult situations.
In addition, some people with mental-health challenges face a stigma, so the anonymity that HHCC provides can be valuable to them, she continued, adding that volunteers often learn more about themselves.
Another important service from those who answer the phones is listening to callers with a caring, nonjudgmental attitude.
"Help Hotline volunteers are a powerful force and can turn confusion into clarity simply by listening," said Cathy R. Grizinski, the agency's associate director who began as a volunteer in 1975.
The hot line, which serves mainly Mahoning, Trumbull, Ashtabula and Columbiana counties, also reaches people in five states, noted Duane J. Piccirilli, director.
For example, a suicidal person in Chicago can talk to one volunteer at HHCC while another dispatches emergency help from hundreds of miles away, he explained.
Other remarks were made by Ronald Marian, executive director of the Mahoning County Mental Health Board. Madonna Chism-Pinkard, 21 WFMJ-TV's community- relations director, was moderator.
The gathering also featured several awards as well as proclamations by county Commissioners Anthony T. Traficanti and Carol Rimedio-Righetti.