Interim treasurer resigns as councilman-at-large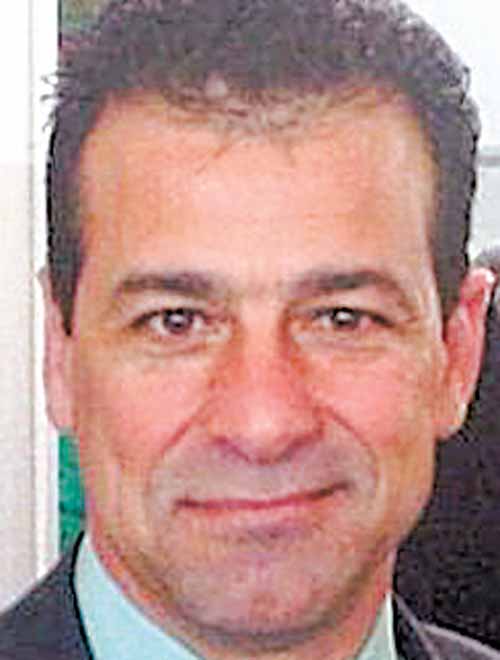 Photo
YOUNGSTOWN
Daniel R. Yemma, interim Mahoning County treasurer, has resigned as a Struthers councilman-at-large.
Yemma said he took the action, effective immediately, based on advice from county Prosecutor Paul J. Gains and Struthers Law Director Carol Clemente-Wagner that state law prohibits him from occupying both positions simultaneously.
On Monday, Yemma said he dropped his resignation letter off at the county elections board to Tom McCabe, elections director, with copies going to Wagner and Atty. Dave Betras, county Democratic Party chairman.
Yemma was in his 12th year on council, having been a 3rd Ward councilman before becoming a councilman at large.
Yemma said he believes Struthers' 15 Democratic precinct committee members must now meet to designate his successor.
"Resigning is certainly a difficult decision, but I am that serious about the treasurer appointment, and the importance of maintaining the treasurer's office is a priority now," he said.
Yemma is one of several applicants to complete Lisa A. Antonini's term as county treasurer. Antonini abruptly resigned as treasurer May 16, the same day the U.S. attorney filed an information charging her with honest services mail fraud. Her arraignment and guilty plea are set for 11 a.m. June 3 before U.S. District Judge Sara Lioi in Akron.
Besides Yemma, applicants to complete Antonini's term include Kenneth A. Carano, who's been Gov. Ted Strickland's regional director, an Ohio House member and an Austintown trustee; and Roxanne DeNiro, a 29-year employee of the treasurer's office. Austintown Trustee Lisa Oles sought the appointment, but later withdrew her application.
The application deadline is next Tuesday, and the county's Democratic Central Committee members will meet at 7 p.m. June 6 at the Maronite Center on Meridian Road to select someone to complete Antonini's term, which expires in September 2013.
If he's selected, Yemma said he's prepared to run in the March Democratic primary and the November general election next year for a four-year term as treasurer.