Cafaro allegations —  then and now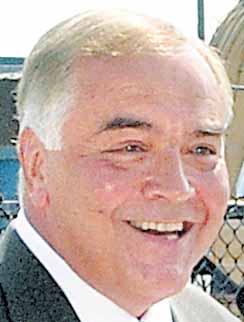 Photo
In more Oakhill coverage ...
By DAVID SKOLNICK
skolnick@vindy.com
YOUNGSTOWN
A decade ago, Mahoning Valley government and business leaders strongly defended Anthony Cafaro Sr., scrutinized at the time for his private "roundtable" luncheons with key political decision-makers.
Now, Cafaro and four others face numerous state criminal charges, including engaging in a pattern of corrupt activity, conspiracy, perjury and money laundering on allegations of conspiring to impede the move of the Mahoning County Department of Job and Family Services from Cafaro Co.-owned rented quarters to the county-owned Oakhill Renaissance Place.
By connection, federal prosecutors have linked Cafaro to a trio of disgraced politicians who admitted they accepted ­— but did not report — money in exchange for favors.
Last week, Lisa Antonini, the former county Democratic Party chairwoman, resigned as county treasurer after being charged by the U.S. attorney with taking and failing to report a $3,000 cash contribution from a local businessman during her 2008 primary election race.
Federal documents state Antonini took the money Jan. 16, 2008, from the businessman while reporting only a $200 contribution he gave by check that same day. Her campaign finance report shows Cafaro, the retired president of the Cafaro Co. and one of the area's best-known business owners, was the only person who gave her a $200 contribution on that day.
In addition, federal authorities wrote in a court filing that the Antonini case is related to those of former Mahoning County Judge Maureen A. Cronin and former Trumbull County Commissioner Jim Tsagaris.
Cronin admitted taking and concealing an $18,000 loan from Flora Cafaro, Anthony's sister, while Tsagaris was found guilty of failing to disclose a $36,551 loan from "an area businessman" when he served as a commissioner and "continued to support the businessman's proposals to do business with Trumbull County."
Flora and Anthony Cafaro Sr. haven't been charged with criminal acts connected to those federal cases.
As for the luncheons, called the Cafaro Roundtable, they started in the 1970s as a group of friends from the city's East Side, led by William Cafaro, Anthony's dad, meeting for food and talk every Saturday, said Harry Meshel, a regular attendee who also served as Ohio Democratic Party chairman and Ohio Senate president.
After Cafaro, the family's patriarch, died in 1998, his eldest son, Anthony Sr., took over the gatherings and changed them to monthly get-togethers.
"It was more humor and fun than anything else," Meshel said. "Occasionally, we'd talk about serious national issues. There wasn't that much local political discussion."
Others attending the luncheons — including state Rep. Ronald V. Gerberry and George M. McKelvey, the former Youngstown mayor and county treasurer — agreed.
"I used to enjoy [former county Democratic Chairman] Don Hanni and Harry Meshel telling stories," Gerberry said. "I found both of them amusing and very entertaining. We didn't really talk about local politics. It was a Saturday afternoon lunch, and people would talk about these lunches like something nefarious was going on."
But members of the Citizens League of Greater Youngstown, a political watchdog group, believed indeed that something nefarious was going on.
On Aug. 4, 2001, McKelvey spotted a person on the ground with binoculars and a notebook across the street from Anthony's on the River, then a downtown restaurant where the roundtable met. McKelvey called the police.
The person he spotted was Robert Fitzer, a league member and its former president. Fitzer, who died in 2007, was never charged. But the league called for local public officials to stop attending the luncheons, saying it created the appearance of impropriety and the potential of undue influence and conflicts of interest.
The league said in a statement at the time that "the practice of secretive, brokered politics, in which a few wealthy, powerful individuals control stables of politicians and public officials, is part of a culture and value system where the line between lawfulness and illegality has been dangerously blurred, if not obliterated altogether."
Reflecting on the luncheons a decade later, Tom Zamary, a citizen activist who was the league's secretary in 2001, said, "At a time when the community should have stood up and said that something is wrong, it didn't do so. The area lacked a moral compass.
"It hasn't gotten much better."
While politicians — except those charged in the Oakhill indictment — haven't come to Cafaro's defense in recent months, it was quite different with the roundtable controversy in 2001.
"I've been going to these things for 25 years, and I will still go," Tsagaris told The Vindicator in an article published Aug. 22, 2001. "It's a nice meeting with a nice bunch of guys that meet once a month. There's no reason to spy on us."
Several others who said nothing improper occurred at the meetings recently repeated that sentiment.
"The suggestion by some in the media that 25 or 30 people would get together and plan corrupt activity on its face is laughable," McKelvey said. "It's absolutely absurd."
McKelvey said he was never asked by the Cafaros to ever do anything questionable or illegal.
"I have a lifelong friendship with the Cafaros, but you never allow your friendship to compromise doing the right thing," he said.
McKelvey pointed out that as mayor, he went against the Cafaros by supporting the county's decision to relocate its department of Job and Family Services from the Cafaro-owned Garland Center on the city's East Side to the Oakhill Renaissance Place. McKelvey also agreed to move the city's health department to that building.
Meshel said he was never lobbied by Anthony Cafaro Sr. "for anything."
He added: "If you're going to lobby someone, you wouldn't do it in a meeting with a bunch of people. You'd do it in private."
Cafaro declined to comment to The Vindicator.
Shortly after the 2001 controversy over the luncheons occurred, the events came to an end.
"It fell apart, and Tony didn't feel comfortable holding the crowd together," Meshel said. "Interest was falling, and people weren't as anxious to go anymore."
As a young state senator, now U.S. Rep. Tim Ryan said he went to one or two Cafaro Roundtable luncheons.
Ryan said the Cafaros never asked him to do anything improper or illegal.
When asked about the political corruption allegations, Ryan said: "I am very surprised. I was surprised by the whole [Oakhill] thing. It's a big fight over something that was not that big of a deal. From the outside, it didn't seem like it was a big deal. It was a big deal to others."
State Rep. Robert F. Hagan said he only went to the luncheons two or three times when Cafaro's father held them.
"Tony and I were never good friends," Hagan said.
The relationship became strained, Hagan said, when Cafaro asked him to not seek a vacant state Senate seat in 1997. Hagan refused, and was appointed to the position by a one-vote majority of the Democratic Senate Caucus members.
"That was the only favor he ever asked," Hagan said. "I refused."