Robbery suspect found dead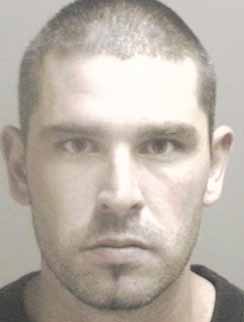 Photo
By Ed Runyan
WARREN
The man found hanging from a sheet in his cell at the Trumbull County jail Friday was Joshua A. Thomas, 29, of addresses in Niles and Warren.
He was the same man who led police on a car chase from Austintown into Lordstown on Wednesday.
Thomas was pronounced dead at St. Joseph Health Center on Friday afternoon.
Corrections officers found Thomas hanging about 3:55 p.m., pulled him down from the ceiling, removed the sheet from his neck and attempted to resuscitate him with CPR and a defibrillator.
Ambulance workers arrived at 4:09 p.m. and also attempted to resuscitate him but were unsuccessful.
Thomas was booked into the jail Wednesday evening after he was arrested by Lordstown police on a host of charges related to the chase.
Based on a screening interview when he was booked, Thomas was not deemed to be at risk of suicide, said Don Guarino, chief deputy at the jail.
A form filled out during his screening indicated that Thomas answered no to all questions related to his mental health. For example, he answered no when asked whether he had ever contemplated suicide or whether he was contemplating suicide now.
Thomas was not being kept on suicide watch and had been checked 50 minutes prior to being found in the cell, Guarino said.
Deputy Sam Oliver of the Mahoning County Sheriff's Office was pulling his car into the Home Depot on Mahoning Avenue in Austintown Wednesday when he saw Thomas sprinting from the store carrying two DeWalt power-tool boxes and being chased by two store employees, Oliver said.
Oliver, who was off duty, attempted to stop Thomas as Thomas got into his car and attempted to drive off, but Thomas changed directions and drove away. Thomas had addresses on Woodglen Avenue in Niles and Grant Street in Warren.
The pursuit entered Jackson Township and ended in Lordstown, where Oliver and two Lordstown patrolmen boxed Thomas in and arrested him.
Thomas faced a theft charge in Austintown plus two felonies and eight traffic violations in Lordstown. He was arraigned Thursday morning in Newton Falls Municipal Court.
Trumbull County Coroner Dr. Humphrey Germaniuk has performed an autopsy on Thomas, but results of the autopsy were not available Monday.