Top court removes paralegal deposition in Oakhill case

Photo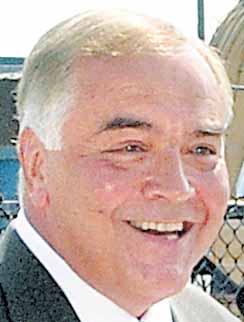 Photo
In more Oakhill coverage ...
YOUNGSTOWN
The Ohio Supreme Court has removed from evidence the deposition of a paralegal in a public-records dispute related to the Oakhill Renaissance Place criminal conspiracy case.
Last week's 4-3 vote in Columbus granted a request by Mahoning County Prosecutor Paul J. Gains that a deposition by Diane Stokes, a paralegal in his office, be suppressed.
The ruling also denied a request by a lawyer for business interests of Anthony M. Cafaro Sr. to compel a court reporter and videographer to release to that lawyer a transcript and DVD of Stokes' deposition.
The lawyer filing the request to compel was John McCaffrey, who filed the public-records complaint at the top court.
The top court majority consisted of Chief Justice Maureen O'Connor and Justices Yvette McGee Brown, Judith Ann Lanzinger, and Evelyn Lundberg Stratton.
The minority — Justices Paul E. Pfeiffer, Terrence O'Donnell, and Robert R. Cupp — would have deferred ruling on the Gains' and McCaffrey requests and ordered the deposition filed for the justices to examine as a document sealed from public view.
The majority and dissenting justices offered no explanation for their opinions.
Cafaro lawyers said Stokes' deposition "reveals a concerted effort" by Gains' staff to conceal public records.
Stokes testified she created work-related documents last year, which are stored outside the prosecutor's office and that she used and stored documents on computers that don't belong to that office, the Cafaro lawyers said.
Stokes also admitted she communicated work-related matters with Linette Stratford, chief of Gains' civil division, and people outside Gains' office using email accounts other than public agency email addresses, according to an affidavit by Lisa M. Ghannoum, a Cleveland-based lawyer for the Cafaro interests.
In his request to seal and suppress Stokes' deposition, Gains noted that the high court granted Gains' request to quash the subpoena that commanded Stokes to appear for the deposition.
Top court records show it granted Gains' motion to quash at 4:45 p.m. April 7, some three hours after Stokes' five-hour deposition ended.
Gains declined to comment on the top court ruling in the records case.
A trial is set to begin Sept. 6 in the criminal case, in which five people and three companies are charged in Mahoning County Common Pleas Court with conspiring to impede the move of the county's Department of Job and Family Services from Cafaro Co.-owned rented quarters to the county-owned Oakhill Renaissance Place.
Charged in the alleged conspiracy are Cafaro, former president of the Cafaro Co.; the Cafaro Co. and two of its affiliates; county Commissioner John A. McNally IV; county Auditor Michael V. Sciortino; former county Treasurer John B. Reardon; and former county JFS Director John Zachariah.
Oakhill is the former Forum Health Southside Medical Center, which the county bought in 2006 and to which JFS moved in 2007.