Go Go Cabaret corruption case goes to Mahoning court today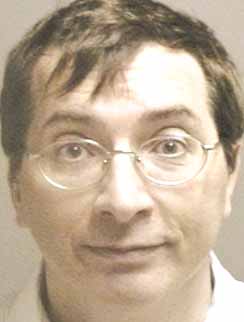 Photo
By Elise Franco
YOUNGSTOWN
Go Go Cabaret owner Sebastian Rucci and Mahoning County prosecutors will finally have their sides heard, more than a year after the business owner was charged in a multiple-count indictment alleging illicit activities at his club.
Today is opening day of the trial in which Rucci and four others — Curtis "C.J." Jones, Derrick L. Dozier, Wayne Penny and Peter E. Sciullo II — are charged with engaging in a pattern of corrupt activity, money laundering, perjury and two counts each of promoting prostitution.
Additionally, Robert Neill, former cabaret manager and the former sole shareholder, is charged with one count of promoting prostitution, according to court records.
Maureen A. Sweeney, of Mahoning County Common Pleas Court, was originally assigned to the case.
It was reassigned to visiting Judge Thomas P. Curran, of Trumbull County Common Pleas Court, after several capital cases were assigned to Judge Sweeney's docket, said Robert Bush, a former assistant Mahoning County prosecutor who is still helping with the case.
"She had several capital cases coming up, and her docket became very congested," he said.
Bush said if all runs smoothly in the morning, jury selection could begin as early as this afternoon.
"They don't like to have the jury pool just sitting around," he said. "We may actually start jury selection after lunch."
Rucci, who is defending himself, said jury selection has the potential to take time because of media coverage of the club over the past several years.
"A lot of what we have to do in picking the jury is decide how polluted they might be," he said. "There's been a lot of information out there."
Rucci said when it comes time to present evidence and testimony, he's ready to counter whatever the prosecution brings to the table.
"We've always been comfortable about the evidence," Rucci said. He said much of the prosecution's case is based on several hours of tapes confiscated from the club during a drug raid in May 2009.
Gina Bricker, assistant Mahoning County prosecutor, previously said video evidence taken from the club's surveillance computers "depicted women engaging in sex acts for hire."
Rucci said he's seen the tapes, which he said depict female employees giving private lap dances for male customers.
"Maybe some people hate it, that could be, but that doesn't mean it's illegal," he said.
The indictments also list the Go Go Cabaret, 5455 Clarkins Drive Inc. and Triple-G Investments — all of 5455 Clarkins Drive — as charged with engaging in a pattern of corrupt activity with a forfeiture specification.
The specification states that "all property contained within the building located at 5455 Clarkins Drive" and "any and all assets relative to the account held in the name of Triple-G Investments" are subject to forfeiture.
Bush said the evidence will speak for itself during the trial. He said the prosecution put together a strong case over the past 13 months and is ready to move forward. "We're going to put a case on that we believe will come out with a finding of guilty," he said. "The basis [of the case] is, basically, Rucci wanted to run a brothel in Austintown — and that's illegal."