Canfield schools leader: Tough choices ahead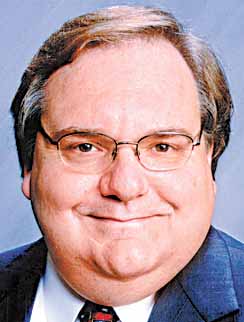 Photo
Canfield Superintendent Dante Zambrini
A 6.8-mill operating levy failed last week. It would have cost the owner of a $100,000 home $17.35 a month and generated $3.8 million annually, for five years.
A 1.6-mill emergency renewal levy to generate $890,000 annually, for five years, was approved.
Average teacher salary: $60,641.
Average administrator salary:
$76,276.
Health-care contributions: Employee pays 8 percent of premium and employer pays 92 percent of premium.
Retirement contributions: Employee pays 10 percent of salary to STRS/SERS and employer pays an amount equal to 14 percent of salary to STRS/SERS.
Sources: Canfield schools, Mahoning Board of Elections
By Kristine Gill
CANFIELD
School board members met in executive session Tuesday to discuss some tough decisions they're facing.
Superintendent Dante Zambrini said the board will have to decide among three options on the November election: Putting on an operational levy of the same millage as the May levy, putting on a levy of a different millage or not filing for the November election.
Treasurer Pattie Kesner said she would know of the filing deadlines for that election by today.
"November is a very critical point because if a levy doesn't pass then, there will be no new revenue for 2012," Zambrini said. "The board has to study what impact that would have."
They'll also have to decide which positions would be eliminated as part of phase two cuts for the district after last week's levy vote.
"Now we have to put names to positions," Zambrini said.
Those teachers and classified staff will learn of the layoffs before June 30, when the teachers' contracts end.
Phase two cuts will total $1.8 million to make up for what the district does not receive in additional revenue next year.
The cuts include reductions of 12 teachers and 15 classified staff, state minimum busing with a half-mile between bus stops for kindergartners through eighth-graders and pay-to-participate for extracurricular activities.
Board President Brian Kesner said members discussed pay-to-participate fees but have not decided what extracurriculars will cost students next year.
"That decision will be made by the central office," Kesner said.
He said state-minimum busing will be implemented, and the weight room positions have been eliminated, meaning that facility no longer will be open to the public.
Kesner said no final decisions were made during the meeting regarding which positions or employees will be eliminated as part of phase two since "phase one is still shaking out."
"Phase two is going to take just as long," Kesner said.
Zambrini said that financial-oversight meetings in the coming months will determine what further cuts would have to be made if the board does not have a levy in November or if that levy doesn't pass.
"We understand economic times are tough," Zambrini said, adding that he has received phone calls from voters who said they supported the teachers and the district but still couldn't afford to pay increased taxes.
Zambrini said the next step will be to solicit comments from residents about why they voted for or against the levies last week. He stressed that anyone wishing to comment will have to provide their name and address.