OHSAA rules Fitch used ineligible players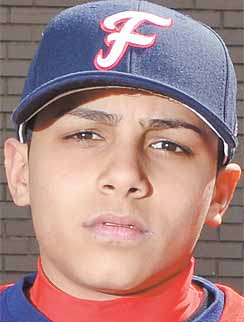 Photo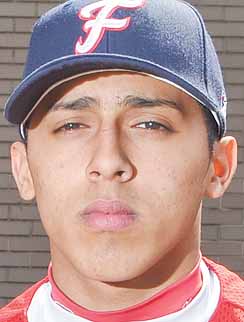 Photo
AUSTINTOWN
Fitch High School varsity and junior varsity baseball teams have forfeited the games two ineligible players participated in since the beginning of the season.
Roxanne Price, assistant commissioner with the Ohio High School Athletic Association, said because all high school baseball teams in the state qualify for tournaments, having to forfeit games will not make the team suffer as much as a football team for example.
Kevin and Alex Sierra, two brothers from Puerto Rico, are ineligible to play high school sports in Ohio until they meet the Ohio High School Athletic Association's requirements regarding residency.
"It's a shame because it's the boys that are suffering," Fitch head baseball coach Wally Ford said.
To be eligible, the boys' mother or father would have to move to Ohio from Puerto Rico as OHSAA regulations state that at least one parent must live in the state. The other option is for the boys' grandmother, who currently has power of attorney and physical custody of the boys, to obtain legal custody.
The Sierras moved from Puerto Rico to live with their aunt and grandmother in Austintown after conditions in their home country became unsafe.
The problem they could run into is transferring legal custody to their grandmother after they've already moved here. An exception to OHSAA bylaw 4-6-3 states that the Commissioner's office can declare a student eligible if "the Commissioner's office determines that the purpose of this change in custody was not for athletic reasons, but purely for the best interest of the student in terms of the student's mental, physical and educational well-being."
Because the students are already in Austintown receiving an education, the commissioner may deem the transfer of legal custody to be for athletic reasons only.
There are exceptions to each of the bylaws OHSAA outlines, but Price said the brothers do not meet any of them.
Price said she could speak hypothetically as to whether the brothers would meet eligibility requirements should their grandmother receive legal custody.
She adds that no where in the bylaws does it state that students will only be made ineligible for one year or one season if they don't meet residency requirements.
"Thus, there is the possibility that students who cannot meet the exceptions under the two bylaws, will not have any opportunity to compete in athletics at an Ohio member school," she wrote in an email.
The boys' aunt, Maria Tirado, said the pair is still upset about having to miss out on a season.
"But we never lost our hope," she said.
In the meantime, the Austintown baseball teams can continue their season.
"This matter could have been avoided, I think," Price said, adding that the school is responsible for ensuring all students, especially transfer and new students, meet OHSAA standards of eligibility prior to the start of the season.