Filing in Oakhill case accuses Gains of misconduct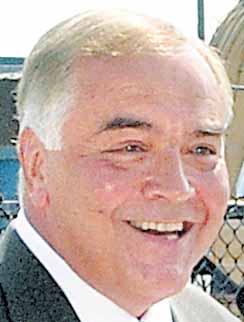 Photo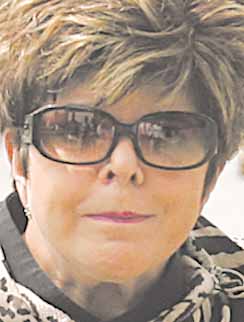 Photo
In more Oakhill coverage ...
YOUNGSTOWN
Defense attorneys for Anthony M. Cafaro Sr., his sister, and his business interests in the Oakhill Renaissance Place criminal conspiracy case are asking a judge to inspect a list of documents they say may be pertinent to the case's being dismissed.
Attorneys say reasons for a dismissal against their clients are largely based on prosecutorial misconduct and vindictiveness by Mahoning County Prosecutor Paul Gains and his staff.
In the Oak-hill criminal case, Cafaro, former president of the Cafaro Co., the Cafaro Co. and two of its affiliates, and two current and two former county officials are charged with conspiring to impede the move of the county's Department of Job and Family Services from Cafaro Co.-owned rented quarters on Garland Avenue to the county-owned Oakhill building.
Oakhill is the former Forum Health Southside Medical Center, which the county bought in 2006 and to which JFS moved the following year.
Visiting William H. Judge Wolff Jr. of Kettering is presiding over the criminal case, in which no trial date has been set.
The memorandum was filed by attorneys representing Cafaro, his sister, Flora Cafaro, who is charged with money laundering, and Cafaro businesses Ohio Valley Mall Co. and the Marion Plaza Inc. in preparation for a July 11 hearing on defense motions.
"I am looking forward to the truth coming out. I have no other comment," Gains said Monday.
The memorandum says the documents are needed to establish that Gain's office abused the grand- jury investigation in the matter and grand-jury secrecy.
The Cafaro lawyers also contend there was continued direct involvement of Gains in the investigation and prosecution of the defendants after the appointment of special prosecutors.
The memorandum says Gains and special prosecutors in the Oakhill case as well as others "routinely used personal email accounts to conduct official business." Personal cellphones also were used to conduct official business, the memorandum said. Those communications, it said, cannot be excluded from the public record.
The memorandum says defendants' efforts to secure documents through the Public Records Act have been met with "false declarations and concealment."
The memorandum does go on to accuse Gains of breaching a settlement agreement related to two lawsuits filed by the Ohio Valley Mall Co. in 2006. It says Gains secretly contacted the Ohio Ethics Commission recommending an OEC investigation into the Oakhill and Garland properties after signing an agreement that no further action would be taken against the company.
The memorandum also says Gains and his staff funneled grand-jury information to the OEC, which in turn used that information in its investigations. It says Gains' abuse of grand-jury secrecy tainted the OEC investigation and subsequent appointment of OEC attorneys as special prosecutors.
The memorandum says Gains and his staff also abused their power by hindering the impartial functioning of the grand jury.