Top court upholds 310-year sentence for arsonist who killed 6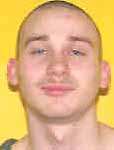 Photo
310-year sentence upheld for arsonist who killed 6
COLUMBUS
The Ohio Supreme Court has refused to hear the appeal of Michael A. Davis, letting stand his conviction and three-century-plus prison sentence for setting a house fire that killed six people on Youngstown's East Side.
In announcing its dis- missal of the appeal Wednesday, the top court let stand the unanimous decision by a three-judge panel of the 7th District Court of Ap- peals upholding Davis' aggravated-murder and aggravated-arson convictions and his 310-year prison term.
Killed in the early morning blaze Jan. 23, 2008, on Stewart Avenue were Carol Crawford, 46; her daughter, Jennifer Crawford, 23; and Jennifer's children, Raniasha, 8, Jeannine, 5, Alisha, 3, and Brandon, 2. Five other people survived the fire.
Judge R. Scott Krichbaum of Mahoning County Common Pleas Court imposed the lengthy prison term after a jury convicted Davis, then 18, of Bennington Avenue, but spared him from the death penalty.
The 7th District appeals judges ruled that police properly warned Davis of his constitutional right to remain silent before he confessed twice to setting the fire and that Judge Krichbaum "did not act unreasonably, arbitrarily or unconscionably" in imposing the long prison term.
In his appeal, Davis argued unsuccessfully that his long prison term violated the Eighth Amendment to the U.S. Constitution, which prohibits cruel and unusual punishments.
Davis also argued unsuccessfully in his appeal that his convictions were "against the manifest weight of the evidence" and "inconsistent with the evidence and testimony presented at trial."
"The main question at trial was whether appellant was the individual responsible for starting the fire. The manifest weight of the evidence proved that he was," the 7th District judges ruled.