Report: Schools failing to develop students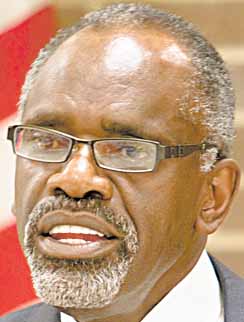 Photo
Youngstown City Schools Superintendent Connie Hathorn
By Denise Dick
YOUNGSTOWN
The absence of critical thinking, communication and problem-solving in the city schools curriculum makes it unlikely students will develop the same work readiness or higher- education skills as their suburban counterparts.
"Becoming an independent and self-motivated learner, a creative problem-solver and an effective team player are essential to becoming a productive and contributing citizen of the 21st century," according to a report from EdFocus of East Palestine, one of the consultants contracted as part of the city schools' academic-recovery plan.
"It tells me I really need to look at the curriculum," said schools Superintendent Connie Hathorn.
He said he hopes to bring people from outside the district to help with professional development.
The consultant's report also points to a lack of consistency throughout the district.
"The materials used, teaching strategies, classroom assessments and performance expectations for students are determined by each teacher or grade-level team in the school," it says.
Hathorn said that's something that has to change.
"We have to make sure the curriculum is aligned to the state standards and that there's consistency throughout the district," he said.
Debra Mettee, chairwoman of the Academic Distress Commission, agreed.
"That's even more dramatic in a district with a high mobility rate," she said.
There should be consistency within school buildings and within the district.
"You want consistency so nothing is disrupted," Mettee said. "The standards and grade-level benchmarks should be the same so if a family moves" and a child changes schools, the curriculum is the same.
The element within the report that jumped out for her was a lack of use of standards. Some teachers didn't have those standards, and others had them but didn't incorporate them into lessons.
When the commission has all of the data back from the consultants, members will compile a remediation report for the district administration, Mettee said.
Part of the school district's recovery plan calls for inclusion of 21st Century Skills, an academic program that includes a rigorous academic curriculum, creativity and innovation, critical thinking and problem solving, communication and collaboration, information and media literacy and life and career skills.
"In general, the district has not made 21st Century Skills a priority," the EdFocus report said.
Students aren't learning the essential skills to be successful and job-ready, it says.
To fix that, the school district must "make a significant paradigm shift" to ensure all students have mastery of rigorous content, especially in literacy, math and science.
Other essential skills necessary for students are critical thinking and applied knowledge, strong oral and written communication skills, project-based learning that develops collaboration and interpersonal skills, a focus on creative and innovative solutions to problem-solving, financial literacy, skills to use technology and access information, global awareness that develops an appreciation for culture and diversity and personal responsibility, good work habits and a sense of ethics.
"There is no official indication that the district has a plan to address the 21st Century Skills," the EdFocus report said. "The prospect of developing a [Science, Technology, Engineering and Math] magnet school, however, will necessitate the thorough development of a curriculum that includes these and other 21st Century Skills."
The EdFocus report does include commendations for the district. It says that among the 168 teachers who were interviewed and observed by the consultants, more than 90 percent identified viable strategies and techniques for intervention for students.
The district has started a program to serve its gifted students, it says.
"Among the 168 teachers interviewed and observed, there is a robust consensus that in spite of the academic challenges facing the district, there are many students who are highly capable and in need of a challenging curriculum," according to the report.